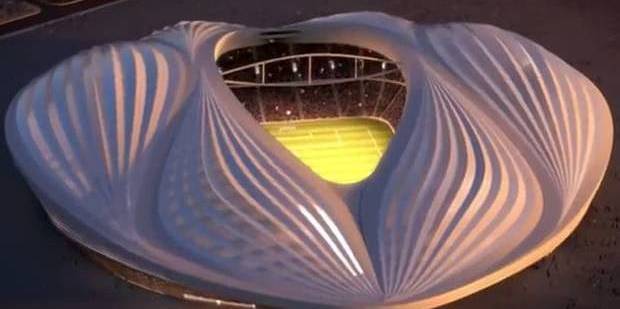 Workers constructing a stadium for the 2022 Football World Cup in Qatar are being paid as little as 45p (NZ$0.88) an hour, British newspaper The Guardian reported.
The newspaper said some of the 100 labourers working on the 40,000-seat Al-Wakrah Stadium were working for up to 30 days a month and earning less than £4.90 (NZ$9.75) per day.
Stadium workers also told The Guardian that their passports were being held by their manager, in an apparent contravention of the organisers' own welfare charter.
A spokesperson for the Qatar World Cup's Supreme Committee for Delivery and Legacy told The Guardian: "There are challenges with calculation of overtime pay and hours, and we are working with the contractor to rectify any non-compliance."
A report in the paper said some labourers had not been paid for over a year and were living in squalid conditions.
The supreme Committee said it was "actively looking into the matters raised by the Guardian concerning the contractor Amana," in a comment cited by Al-Jazeera news channel website.
The committee "takes allegations of labour regulation violations very seriously," it said according to the state-owned network.
Read more:
* The Accidental Vagina: Design for Qatar's first 2022 World Cup stadium
* Amnesty concerned about Qatar workers ahead of WC
* Follow that: Tough task for Russia and Qatar
"Since we first bid to host the FIFA World Cup we have worked tirelessly to ensure and improve the welfare of workers and to be a catalyst for sustainable social progress," it added.
Qatar is spending around £134 billion (NZ$266b) on infrastructure ahead of the tournament, but it has been accused of human and labour rights violations over its treatment of migrant workers, most of whom come from Asia.
View photos: Our favourite FIFA fans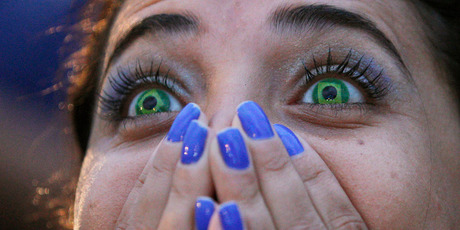 Doha has rejected charges that construction workers are being mistreated and has announced a series of measures to improve their conditions.
In May, Qatar announced it would abolish a controversial 'sponsorship' system, which leaves foreign workers at the mercy of their employers.
The International Trade Union Confederation warned in June that as many as 4000 workers could die in construction site accidents by the time the 2022 World Cup kicks off.
- AFP