A round-up of today's top developments in the MH17 tragedy
Fighter jets downed near crash site
Ukraine has accused rebels of shooting down two fighter jets close to where the Malaysia Airlines flight MH17 crashed.
A spokesman for Ukraine's military operations told Reuters the planes were hit near Savur Mogila, a burial mound in the Shaktersky region where a memorial marks ambushes by the Soviet army on occupying Nazis during World War Two.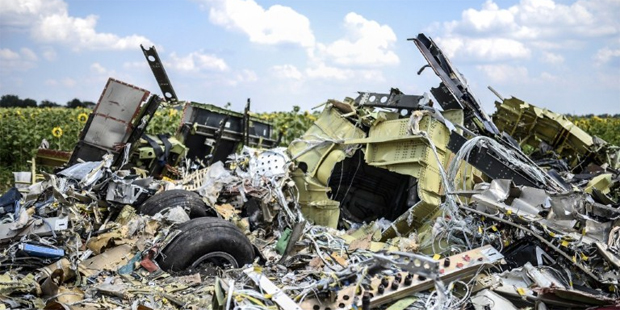 Debris strewn at the MH17 crash site. Photo / AFP
But a separate statement from Ukraine's Security Council on Wednesday said preliminary information suggested the missiles had been fired from Russia. Moscow has not responded to the claim.
"Two of our jets were hit at an altitude of 5,200 metres. According to preliminary information, the missiles were launched from the territory of the Russian Federation," the council said.
The military jets were downed just 35 km from the MH17 crash site in the village of Grabovo in eastern Ukraine.
The fate of the pilots and any crew remain unknown.
The separatist Donetsk People's Republic said in a statement on its website that one of the pilots was killed and another was being sought by rebel fighters.
First bodies return home
Victims of the Malaysian jetliner shot down over Ukraine returnedhave returned to Dutch soil in 40 wooden coffins, solemnly and gently carried to 40 identical hearses, flags at half-staff flapping in the wind.
Even though they are still unidentified, the corpses that arrived on two military transport planes in Eindhoven were embraced by a nation unmoored by the loss of so many people in someone else's faraway war.
Boys going to visit their grandparents, a flight attendant hurrying to get home, a bouncer heading to see his sweetheart were among the 298 victims of the jetliner that was blown out of the sky on July 17, intensifying anger at the separatists suspected of bringing it down with a surface-to-air missile.
Watch: Planes carrying bodies leave Ukraine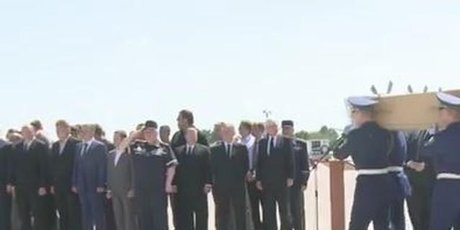 Australia to help secure crash site
Australia's foreign minister says that her country is ready to provide whatever resources needed to secure the Malaysian airliner's crash site in Ukraine.
Foreign Minister Julie Bishop said she was traveling with her Dutch counterpart Frans Timmermans to meet with Ukraine leaders in Kyiv to discuss securing the crash site in rebel-held east Ukraine.
She said securing the crash site was the next priority for Australia after repatriating the 37 Australian citizens and residents aboard the Malaysia Airlines Boeing 777 which was shot down by a suspected surface-to-air missile last week, with the loss of 298 lives.
"We stand ready to provide whatever support or resources are needed," Bishop said in a statement.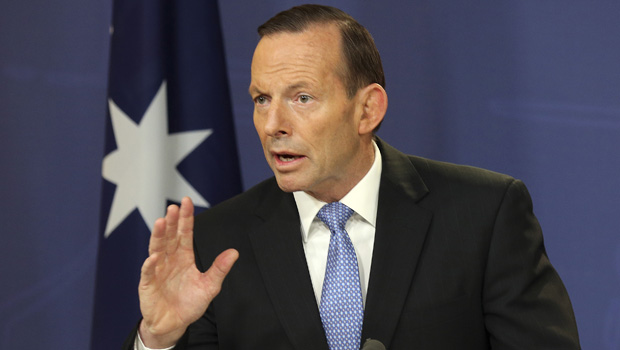 Australian Prime Minister Tony Abbott speaks at a press conference. Photo / AP
Next story: NZ to help with identification of MH17 victims
- AP, AFP, Independent