A round-up of today's top developments in the Malaysia Airlines Flight 17 tragedy in Ukraine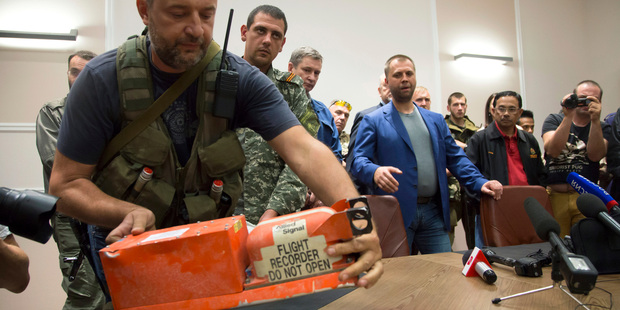 The Dutch military plane that will transport the bodies of those who died on MH17 has landed in the Ukraine city of Kharkiv.
Members of the Netherlands forensic investigation team LTFO arrived at the government-controlled city's airport around 3am local time (12pm NZ time).
They'll work with other experts in the difficult task of transferring the remains of almost 300 victims from a Soviet-era refrigerated train to the their C130 Hercules.
They will repackage the bodies if necessary and take them as soon as possible to the Netherlands for identification.

Investigators from the Netherlands are seen at a hotel follwing a briefing in Kharkiv.
Photo / AP
Malaysia Airlines has defended itself after confirming that it diverted a London to Kuala Lumpur flight over Syrian airspace when its usual route over Ukraine was closed in the wake of Thursday's MH17 crash.
The flag carrier said in a statement on Monday night that MH4's flight path was in accordance with routes approved by the United Nations' aviation agency International Civil Aviation Organisation's (ICAO).
"As per the notice to airmen (NOTAM) issued by the Syrian Civil Aviation Authority, the Syrian airspace was not subject to restrictions. At all times, MH004 was in airspace approved by ICAO," it said.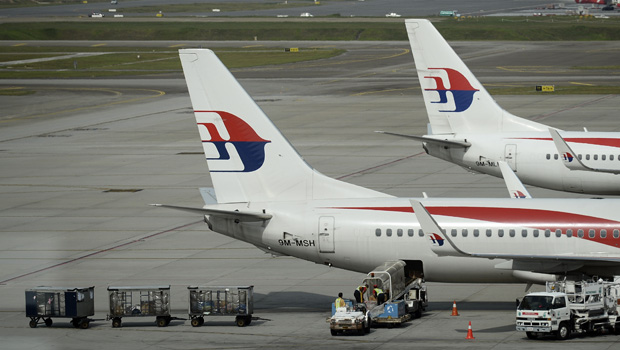 Malaysian Airlines ground crew loads cargo into a Malaysia Airline plane on the tarmac at Kuala Lumpur International Airport. Photo / AP
Pro-Russian separatists in eastern Ukraine have handed over two black boxes recovered from the crash site of the MH17 jet to Malaysian officials.
They also announced at a press conference a ceasefire within a 10km radius around the crash site to allow international investigators to safely access the vast area where the Malaysia Airlines flight was downed.
Watch: Black Boxes of MH17 returned

Pro-Moscow separatists released a train packed with bodies from the downed Malaysia Airlines plane and have handed back the black boxes today, bowing to heavy international pressure four days after the jet plunged into rebel-held eastern Ukraine.
Watch: Dutch investigators inspect bodies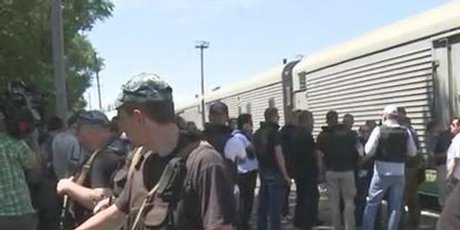 With body parts decaying in sweltering heat and signs that evidence at the crash site was mishandled, anger in Western capitals has mounted at the rebels and their allies in Moscow.
A senior Russian officer has claimed that a Ukrainian military jet was flying just a few kilometres from the Malaysian Airlines plane minutes before it was downed, while also refuting allegations that it had provided separatists with BUK missile launchers.
In a statement to a press conference today, Lieutenant-General Andrei Kartopolov said the Defence Ministry would like to know "why the military jet was flying along [the same civil aviation lines] at almost the same time and at the same level as a passenger plane."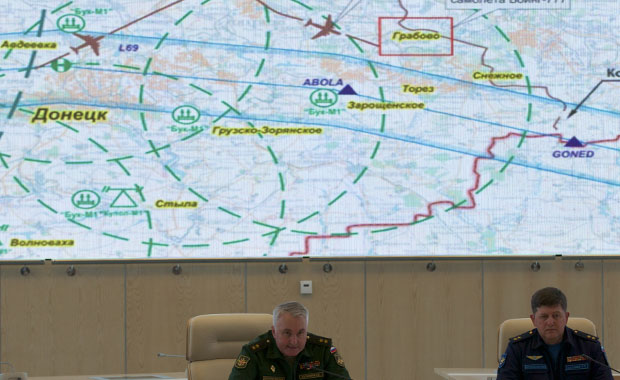 Russian officials held a press conference to claim a Ukrainian fighter jet flew close to the passenger plane before it was downed. Photo / AP