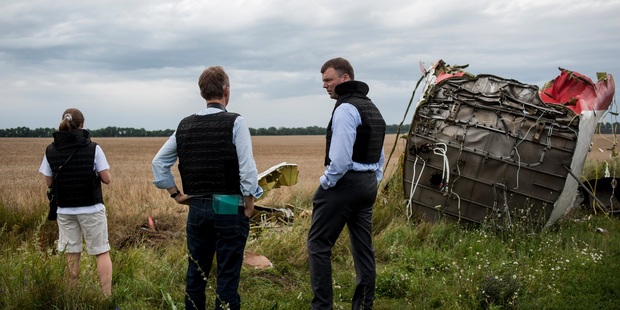 The black boxes from downed Malaysia Airlines Flight 17 have been recovered by pro-Russian separatists, a rebel leader says.
The BBC reported that Alexander Borodai said the devices had been taken to Donetsk, the biggest rebel-held city in the east.
ABC news reported Borodai as saying: "Jet parts resembling the black boxes were discovered at the crash site."
The rebel leader in the self-proclaimed Donetsk People's Republic added they would be handed over to "international experts if they arrive".
"There are no specialists among us who could pinpoint the look of the black boxes, but we brought to Donetsk some technical items which could be the black boxes of the airliner," ABC reported.
Photographs have also emerged of a rescue worker apparently carrying a flight data recorder at the crash site in eastern Ukraine.