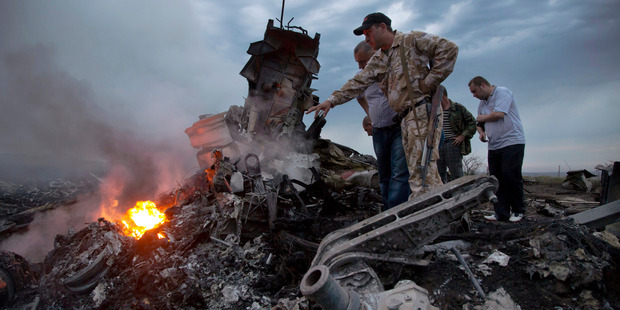 The United States began building a case that would pin the blame for the downing of the passenger jet over eastern Ukraine on separatist forces supported by Russia, in a disaster that could dramatically escalate the crisis in Ukraine. President Barack Obama called for an immediate cease-fire to allow for an unfettered investigation.
Evidence indicates that Malaysia Airlines Flight 17 was shot down by a surface-to-air missile from an area controlled by Russian-backed separatists, Obama said at the White House. He warned that the incident showed the crisis in Ukraine won't be localised or contained to the region.
"This should snap everybody's heads to attention," Obama said.
Read also:
• Thugs knew jet wasn't military: expert
• Black humour turns chillingly accurate
• Malaysia PM says route was deemed safe
• US, West leaders delve for facts
While cautioning that the exact circumstances of the crash were still being determined, Obama pointed his finger at Russia for providing support to separatists that he suggested enabled them to shoot down the plane. He said such an attack wouldn't be possible without sophisticated equipment and training "and that is coming from Russia."
"Obviously, we're beginning to draw some conclusions given the nature of the shot that was fired," Obama said in a stern address at the White House. "There are only certain types of anti-aircraft missiles that can reach up 30,000 feet and shoot down a passenger jet."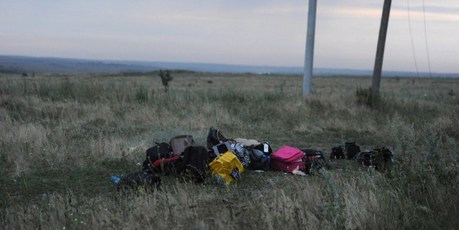 View: Photos: Malaysia Airlines MH17 shot down
Officials from the FBI and the National Transportation Safety Board were on their way to Ukraine to help determine what happened, Obama said. He warned that evidence must not be tampered with as a United Nations-backed investigation goes forward, and he said, "We will hold all its members, including Russia, to their word" in allowing access to the crash.
Obama said one American was among the nearly 300 killed and identified the U.S. citizen as Quinn Lucas Schansman. No other details were available on the passenger.
At the United Nations earlier Friday, U.S. Ambassador Samantha Power delivered an extraordinary speech rebuking Russia and noting that the U.S. could not rule out that Russian personnel had assisted separatists in firing a missile at the plane.
"Russia can end this war," Power said. "Russia must end this war."
Watch: Raw: Firefighters arrive at jet wreckage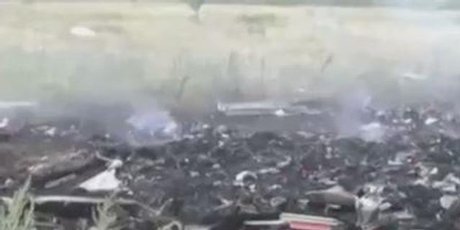 The National Transportation Safety Board said it was sending a single investigator to Ukraine as part of a U.S. delegation to assist with the investigation.
The White House has taken the lead in forming the U.S. delegation, according to an official familiar with the effort. A command center has been set up at the State Department, where officials from agencies participating in the delegation gathered Friday morning for a briefing from the CIA on the political and military situation in Ukraine, the official said.
A second U.S. official said all available evidence, including satellite imagery, pointed to the plane being shot down by an SA-11 anti-aircraft missile fired from eastern Ukraine by Ukrainian separatist forces. The U.S. detected three discrete events associated with the shootdown, the official said: the launching of the missile from the Ukraine side of the border, the missile's impact with the plane, and the plane slamming into the ground.
Watch: Malaysia Airlines: US can't rule out Russian role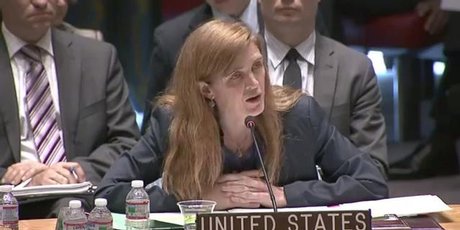 Both officials insisted on anonymity because they were not authorized to discuss U.S. intelligence matters publicly by name.
The attack Thursday afternoon killed 298 people from nearly a dozen nations, including vacationers, students and a large contingent of scientists. At least 189 of the dead were from the Netherlands.
The plane was shot down in eastern, Ukraine, near the border with Russia, in an area where Moscow's support for pro-Russian separatists has alarmed the U.S. and its European allies. The incident occurred one day after Obama announced broader economic sanctions against Russia for its threatening moves in Ukraine.
Meanwhile, Ukraine's ambassador to the U.N. says the downing of the Malaysian airliner would not have happened if Russia did not provide sophisticated anti-aircraft systems to separatist rebels.
Watch: MH17: NZ press conference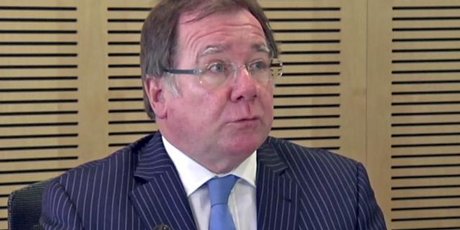 Ambassador Yuriy Sergeyev told an emergency meeting of the U.N. Security Council on Friday that communications and intercepts, photos and videos indicate that the rebels have at least two SA-11 missile systems.
He added that detained rebels have told Ukraine that they also have a Buk missile system from Russia.
Sergeyev said that immediately after the crash, a rebel military leader had boasted in social media of shooting down what he thought was a Ukrainian jet.
He also said that in previous days, rebels had shot down two Ukrainian jets, and claimed responsibility in intercepted telephone conversations with a Russian military intelligence colonel.
- AP,