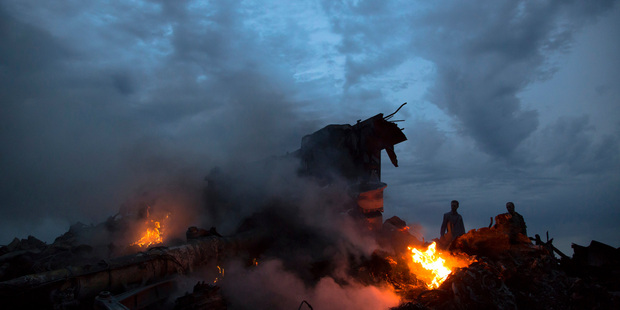 The deaths of the 298 people who were on board Flight MH17 when it was destroyed in the skies over Ukraine have sparked an outpouring of grief across the globe.
The plane, which was flying from Amsterdam to Kuala Lumpur, Malaysia, crashed with 298 people on board. American intelligence authorities believe a surface-to-air missile brought the aircraft down but it was not yet clear who fired it.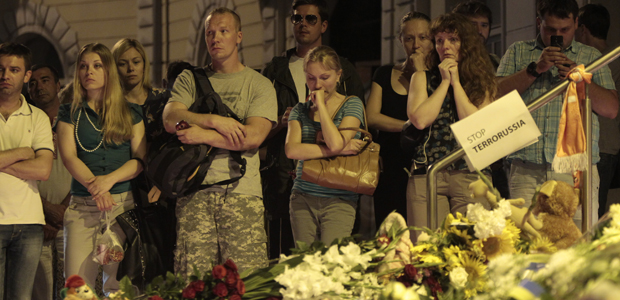 People stand near flower tributes placed outside the Dutch embassy to commemorate victims of the crash. Photo / AP
Foreign Affairs Minister Murray McCully confirmed the death of a New Zealand woman and said another person, a British citizen who had been living in New Zealand, was also killed.
The New Zealand woman, a longtime resident of Australia, was travelling with her husband, a Dutch citizen.
They have not been named at this stage.
Mr McCully warned there was a possibility more New Zealanders could be among the 298 who were aboard.
"The identities of all those on board was still to be confirmed," he said.
Read more:
• Kiwi confirmed dead in MH17 crash
• Flights taken over war zones 'because it's cheaper'
• MH17 intercepted call: 'We just shot down plane'
• MH17: Newspaper front page headlines
But the names of some of the victims have been revealed, and include a number of the world's most renowned AIDS researchers and activists, a couple of their way to a wedding and a "wonderfully kind" Sydney nun.
HIV researcher 'changed the course of humanity'
Professor Joep Lange was among those who had "changed the course of humanity", say colleagues of the renowned HIV researcher, killed en route to Australia aboard the stricken Malaysia Airlines flight.
The Professor of Medicine at University of Amsterdam and his partner Jacqueline van Tongeren were on their way to the 20th International AIDS Conference in Melbourne, where he was due to speak on Sunday.
Prof Lange, a father of four girls and a boy, was a former President of the International AIDS Society (IAS).
Watch: Fireball from Malaysia Airways plane impact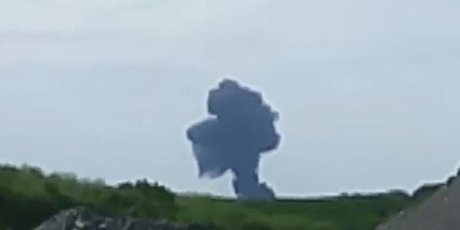 Chris Beyrer, president-elect of the IAS, said on Friday "the HIV/AIDS movement has truly lost a giant".
He was a "kind man and a true humanitarian", according to US doctor Seema Yasmin.
Taking to Twitter, Dr Yasmin said of her friend: "How do we measure how much a person has done for humanity? People like Joep change the course of humanity".
Nobel laureate Dr Francoise Barre-Sinoussi, co-discoverer of the AIDS virus and president of the International AIDS Society, said if confirmed, Prof Lange's death would be "a terrible loss for all of us".
He had dedicated his life to "the benefit of mankind", he said.
Close friend and Director of UNSW's Kirby Institute, Professor David Cooper said Prof Lange had been an integral part of the HIV response.
"He was one of the first global advocates for treatment in low and middle income countries."
Prof Cooper said his family had spent several holidays in Europe and Australia with Prof Lange, who had separated from his wife and found "true happiness with Jacqueline".
The AIDS conference must go ahead because that's what Prof Lange would have wanted, he said.
"After this tragedy, it should be a wake up call for them (donors) to get back in there and increase their pledges, to finally end the tragedy of the HIV/AIDS epidemic."
Watch: 'Plane did not make distress call'

University of Melbourne's Professor Rob Moodie, a chair and speaker at the AIDS 2014 conference, said the loss of Prof Lange was a major blow to the HIV research community.
"To lose the previous head of the IAS is a huge tragedy and I think the conference will be dedicated to him, and the WHO and GNP+ (Global Network of People living with HIV) people who have perished."
Prof Lange was the founder and current chairman of PharmAccess Foundation, an Amsterdam-based non-profit organisation designed to improve access to HIV/AIDS therapy in developing countries.
He was also a founding editor of the academic journal, Antiviral Therapy.
'A woman of tremendous integrity and intelligence'
A Sydney nun who also died in the Malaysia Airlines disaster has been remembered as a much-loved friend and teacher.
Sister Philomene Tiernan, a teacher at the exclusive Catholic school Kincoppal-Rose Bay, was among those on board.
Hilary Johnston-Croke, who is principal of the eastern Sydney school, has written to parents confirming Sister Philomene as one of the 28 Australian victims of the crash.
"We are devastated by the loss of such a wonderfully kind, wise and compassionate woman who was greatly loved by us all," she wrote.
"This has come as an enormous shock to me and our school community as I am sure it will to all of you."
Mrs Johnston-Croke described Sister Philomene as her mentor.
"Phil was a very much loved staff member and friend," she said.
"She contributed greatly to our community and she touched the lives of all at KRB in such a positive and meaningful way."
Year 3 to Year 12 students from the school were informed of her death on Friday with a group of the children performing a liturgy for their teacher.
Watch: Obama describes crash as 'terrible tragedy'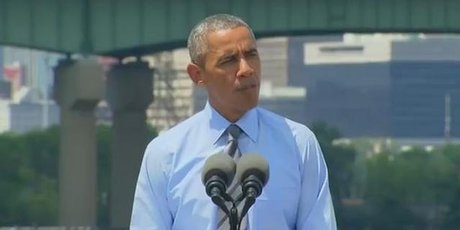 Sister Philomene had been attending a retreat in France, Mrs Johnston-Croke said.
Anthony Cleary, director of religious education at the NSW Catholic Education Office, said Sister Philomene will be missed by members of her congregation.
"I have found her to be a woman of tremendous integrity and intelligence," he told AAP.
"She was very insightful, had a great grasp of the pastoral needs of the church."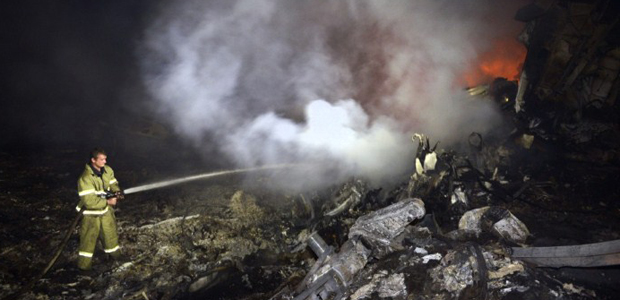 The wreckage of the Malaysia Airlines jet. Photo / AFP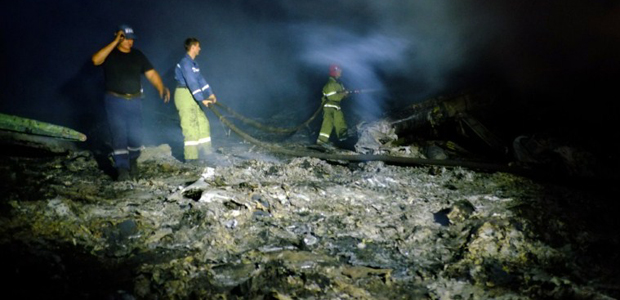 Firefighters amongst the wreckage of the jet. Photo / AFP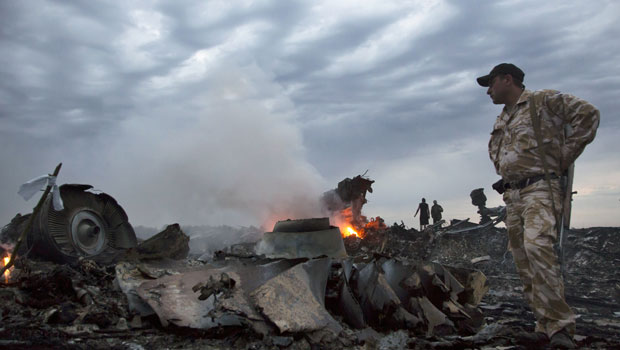 People stand next to the wreckage of the jet. Photo / AP
Couple travelling to wedding
Melbourne couple Elaine Teoh and Emiel Mahler were travelling to a wedding in Malaysia when killed aboard Malaysia Airlines flight MH17.
Ms Teoh, originally from Penang in Malaysia, and Mr Mahler, a Dutch national, were among the 298 people killed.
The pair, both 27, lived in Melbourne where they worked in the finance sector.
Ms Teoh's employer, IG Australia, has issued a statement saying both she and Mr Mahler - who used to work at the company - were beloved members of their community.
"Our thoughts and prayers are currently with their loved ones," the statement said.
"Both were beloved members of our close IG community and were valued members of our team. We are deeply saddened by this news."
Mr Mahler worked at IG Australia until December when he joined Vanguard Australia.
A spokeswoman for the investment company said news Mr Mahler was among those on the flight was a shock to all.
"We're extremely saddened by Emiel's sudden passing," she told AAP.
"Our thoughts are with Emiel's family and his friends at this time."
The University of Melbourne's Malaysian student association has sent condolences to the family of Ms Teoh, a 2008 commerce graduate, via a statement on their Facebook page.
"It has been a tough year for Malaysia. Let us stand united in hoping for betterment," the message said.
Watch: Malaysian plane shot down over Ukraine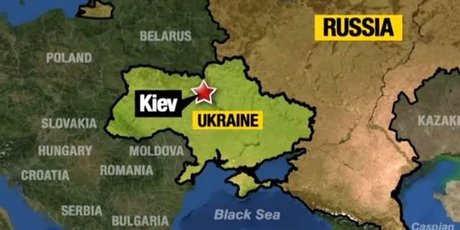 'One of the best'
The victims include Toowoomba Hospital director of pathology Dr Roger Guard and his wife, Jill, a GP in the Darling Downs city.
The pair were reportedly returning to Australia after attending a medical conference and holidaying overseas.
Toowoomba mayor Paul Antonio says the loss will be felt throughout the Darling Downs region.
"Dr Guard was one of the best. He was an outstanding doctor and was well known as a great member of the community," Mr Antonio told AAP.
"I'm saddened by the lost of him and his wife and my thoughts go out to their family."
Queensland Health director-general Ian Maynard said Dr Guard was a highly regarded and respected pathologist who had worked for the department since 1970.
"Dr Guard's dedication, professionalism and strength of character meant his colleagues held him in the highest of regard," he said in a statement.
Dr Guard oversaw laboratories in the Warwick, Dalby, Roma, Charleville and Longreach districts. He had also worked in Cairns and assisted the Queensland Coroner.
'He was just a lovely bloke'
A well-known member of the South Perth Yacht Club, Nick Norris, and reportedly three of his grandchildren were killed in the crash after holidaying in Amsterdam.
Mr Norris, the managing director of management consulting firm Collaborative Systemic Change Pty Ltd, is understood to be survived by his wife Lindy and four children including his son Brack, who is the company's marketing manager, and daughter Kirstin, a marine engineer with the Royal Australian Navy.
A sailing club friend told Fairfax radio Mr Norris' family had been notified.
He said Mr Norris was friendly, chatty and a very keen sailor.
"He was just a lovely bloke.
"He'll be missed."
WHO spokesman on flight
The World Health Organization says its spokesman Glenn Thomas was on board the Malaysian jetliner that was shot down over Ukraine.
Gregory Hartl, a spokesman for the Geneva-based U.N. health agency, says the 49-year-old Briton was traveling to Melbourne, Australia, to attend the 20th International AIDS conference, which starts Sunday.
Hartl told reporters Friday in Geneva that Thomas, who regularly briefed journalists and responded to media requests for interviews and comment, had been with WHO for more than a decade.
He said Thomas "will be remembered for his ready laugh and his passion for public health."
Hartl says no other U.N. employees were aboard the plane, which was flying from Amsterdam to Kuala Lumpur, Malaysia, and crashed Thursday with 298 people on board.
The New Zealand Ministry of Foreign Affairs has a help line for those who think family members may have be on the flight: 04 439 8000.
The Malaysia Airlines help line for family members of passengers is: +603 7884 1234.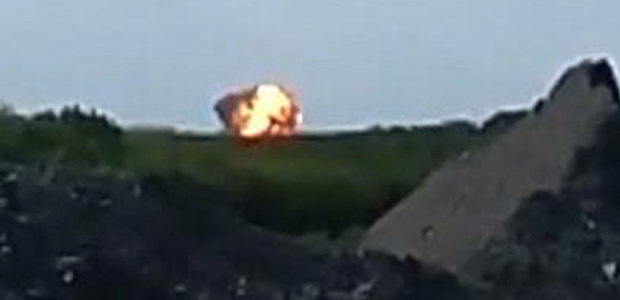 A fireball seen shortly after the crash. AP/Amateur Video accessed by APTV
Watch: Firefighters arrive at jet wreckage - raw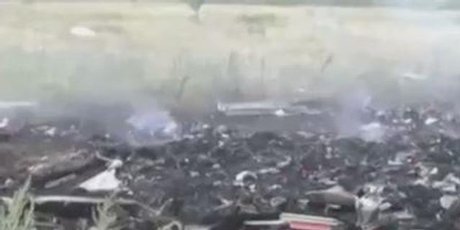 - AP / AAP