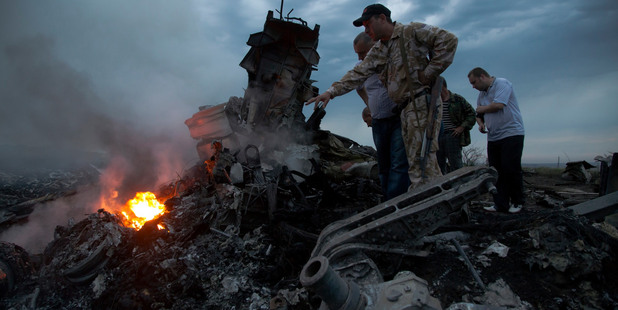 A Malaysian airliner crashed in strife-torn east Ukraine, killing all 298 people on board and leaving a horrific trail of carnage on the ground, with US claims it was shot down in a missile attack prompting global consternation.
Kiev accused pro-Russian separatists battling Ukrainian forces of the "terrorist act" as stunned world leaders called for an international inquiry into the disaster, which could further fan the flames of the worst East-West crisis since the Cold War.
The downing of Malaysia Airlines Flight MH17, enroute from Amsterdam to Kuala Lumpur, also heaps new distress on Malaysia and its flag carrier, which is still afflicted by the trauma and global stigma of flight MH370's disappearance four months ago.
Read more:
• LATEST UPDATES
• Kiwi confirmed dead in MH17 crash
• Shares in Malaysia Airlines tumble
As Malaysian investigators headed to the scene, the UN Security Council called an emergency session on Friday to discuss the disaster.
"This is a tragic day, in what has already been a tragic year, for Malaysia," Malaysia's Prime Minister Najib Razak told a press conference early Friday after announcing an "immediate investigation".
Photos of the Malaysia Airlines Flight MH17 disaster

First-aid workers gather on the site of the crash. Photo / AFP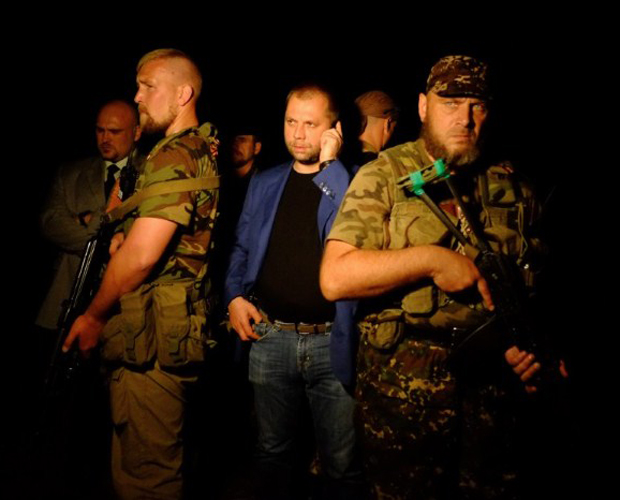 Self-proclaimed Prime Minister of the pro-Russian separatist "Donetsk People's Republic" Alexander Borodai (C) on the site of the crash. Photo / AFP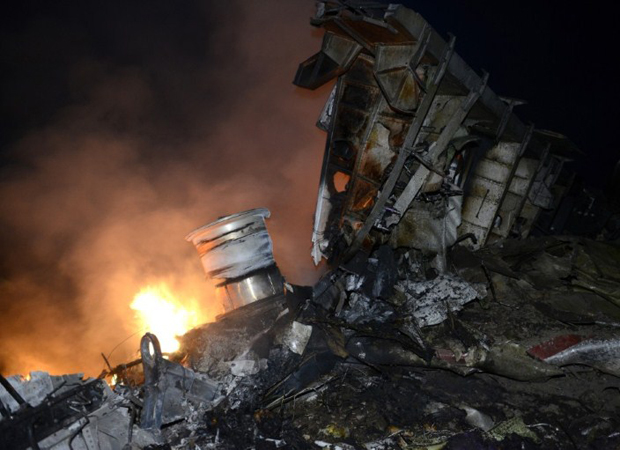 Flames and smoke amongst the wreckage of the jet. Photo / AFP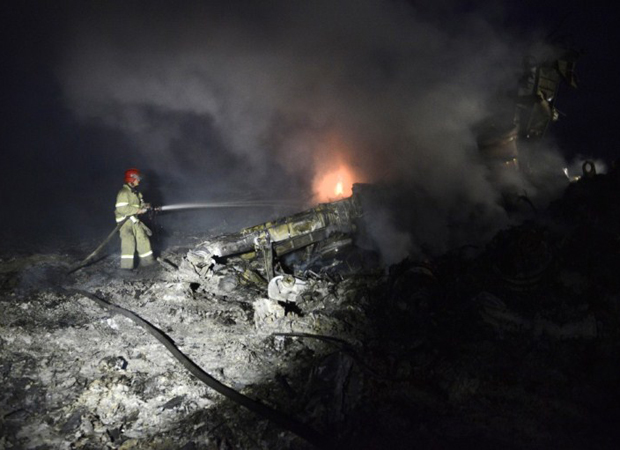 A firefighter sprays water to extinguish a fire amongst the wreckage. Photo / AFP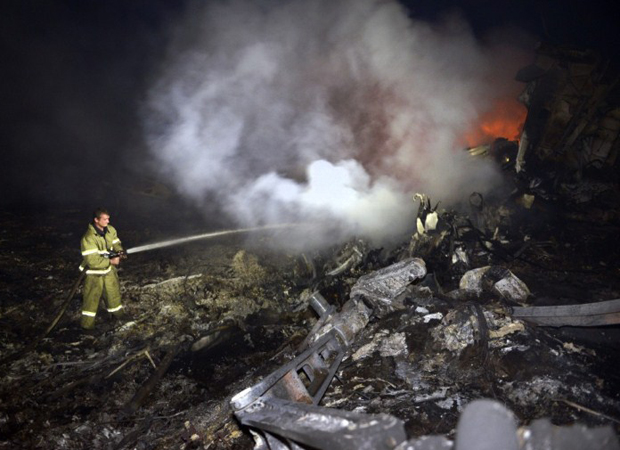 A firefighter sprays water to extinguish a fire amongst the wreckage. Photo / AFP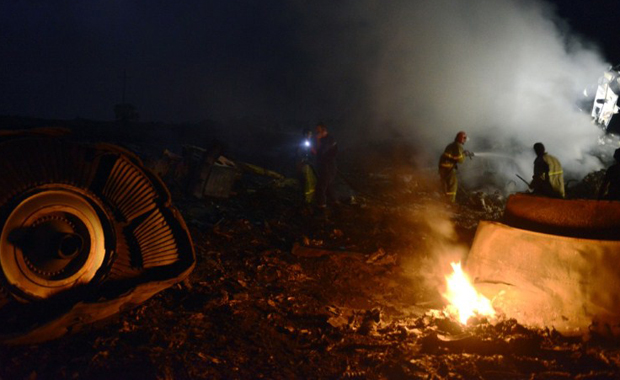 A firefighter sprays water to extinguish a fire amongst the wreckage. Photo / AFP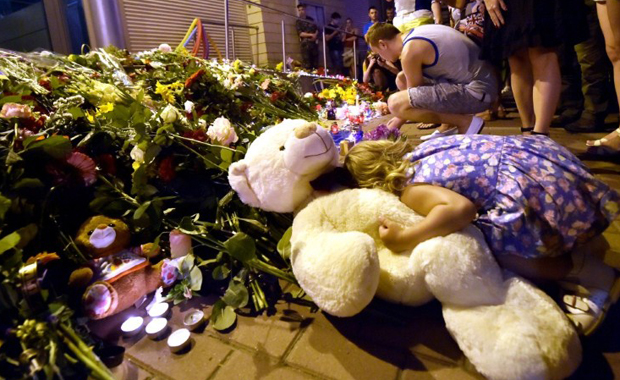 A young girl places her head on a teddy bear in front of the Embassy of the Netherlands in Kiev. Photo / AFP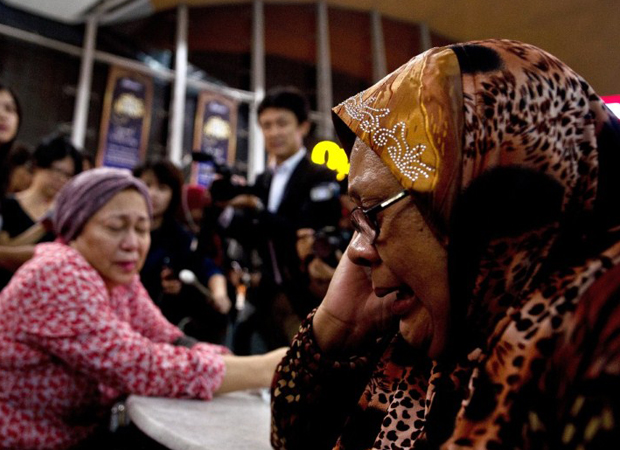 Relatives of people onboard Malaysia Airlines flight MH17 react outside the family holding area at the Kuala Lumpur International Airport. Photo / AFP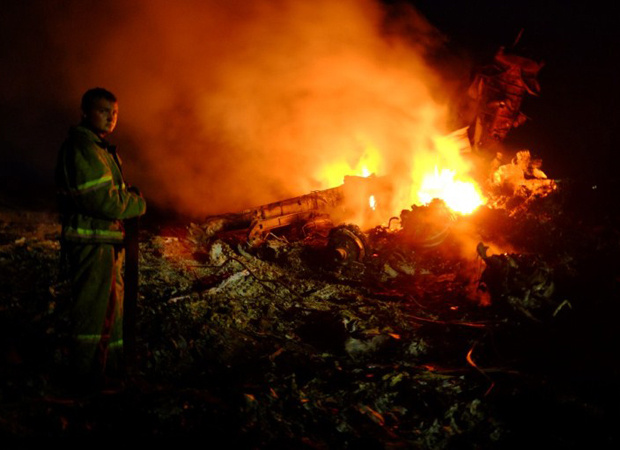 A firefighter stands as flames burst amongst the wreckage of the jet. Photo / AFP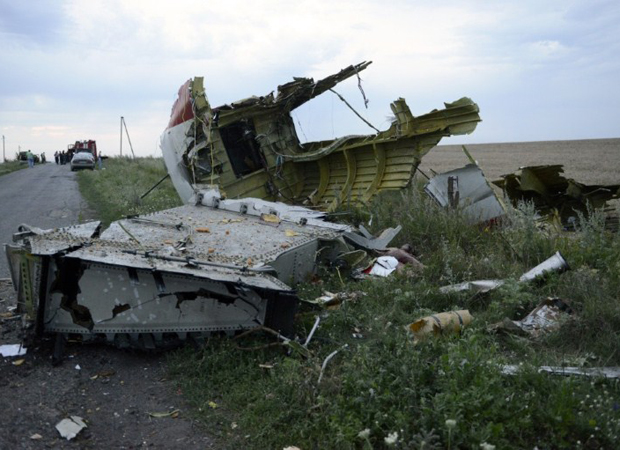 The wreckage of the jet after it crashed, near the town of Shaktarsk. Photo / AFP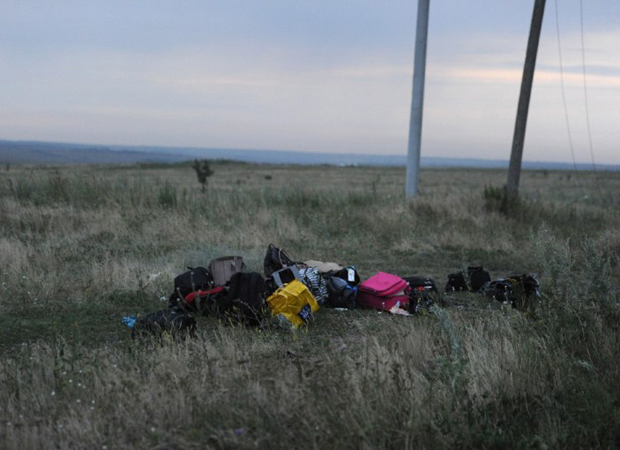 Luggage on the site of the crash. Photo / AFP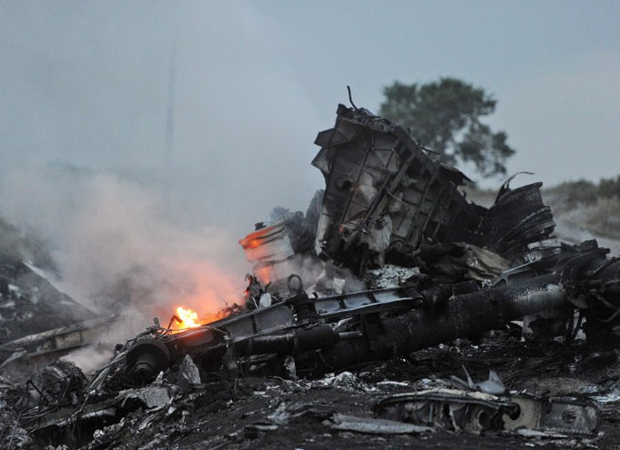 Flames amongst the wreckage of the jet. Photo / AFP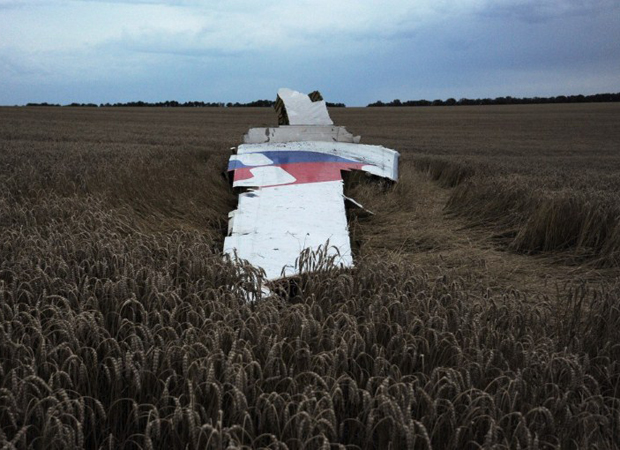 Part of the jet after it crashed, near the town of Shaktarsk. Photo / AFP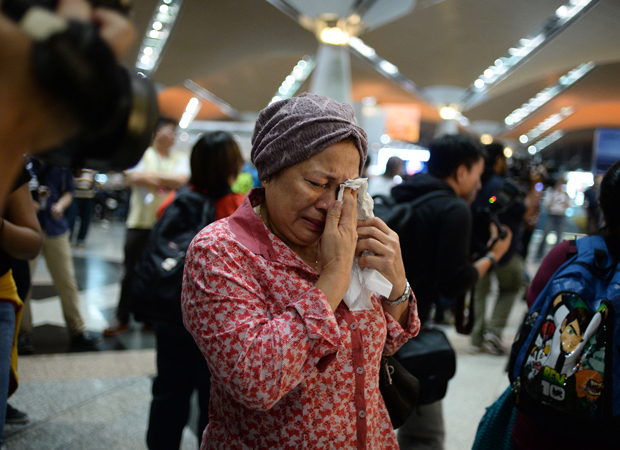 A woman reacts to news regarding a Malaysia Airlines plane that crashed in eastern Ukraine. Photo / AP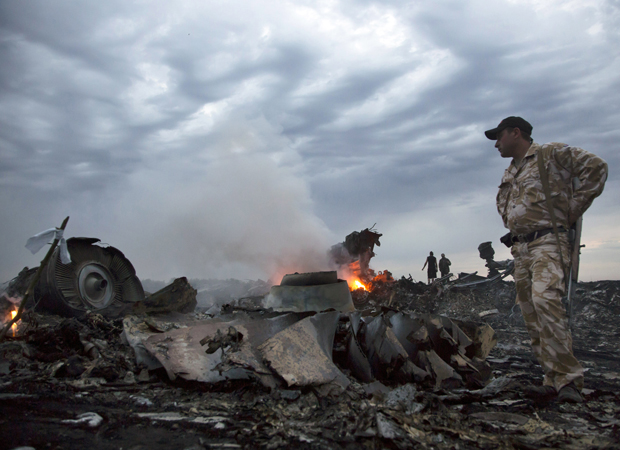 People walk amongst the debris at the crash site. Photo / AP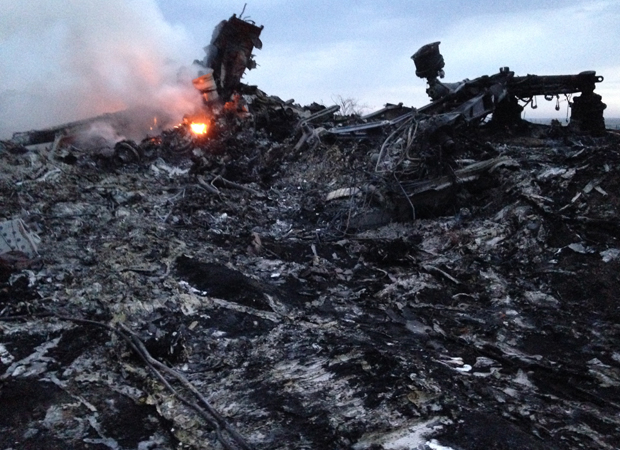 Smoke rises up at the crash site. Photo / AP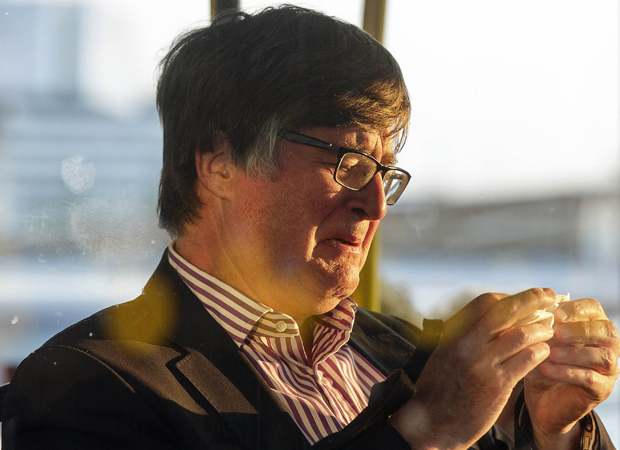 A relative of passengers on flight MH17 cries as he waits in a bus to receive more information, at Schiphol airport in Amsterdam. Photo / AP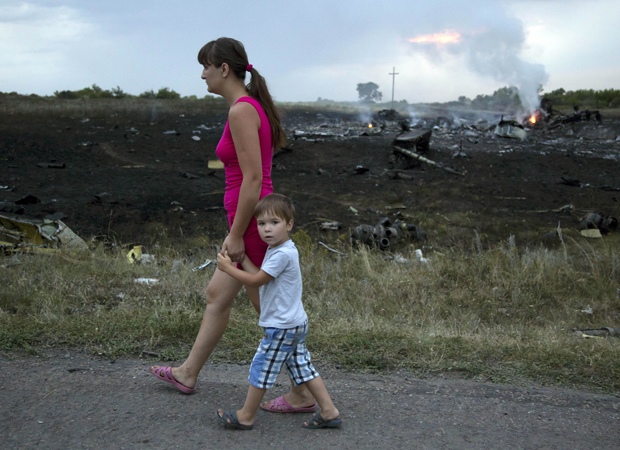 A woman with a child walks past the crash site. Photo / AP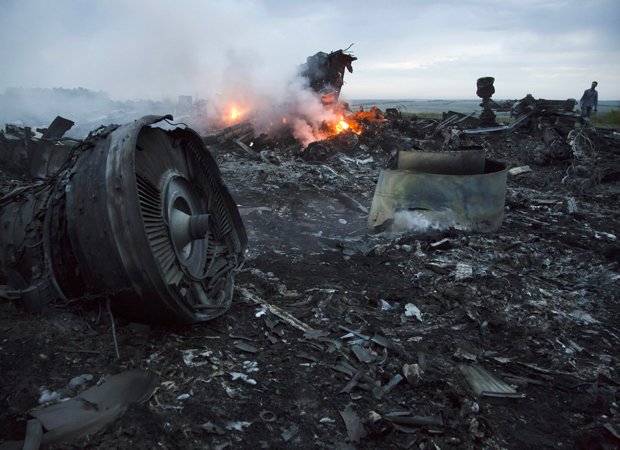 A man walks amongst the debris at the crash site. Photo / AP
- nzherald.co.nz, AFP