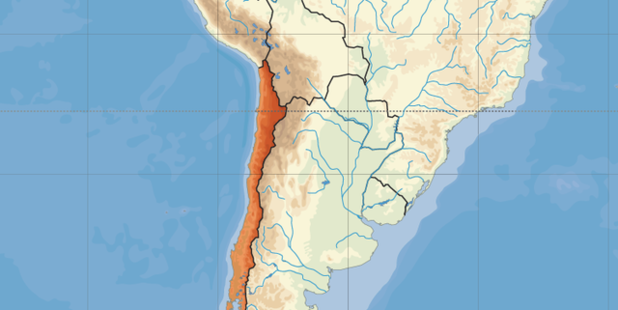 A 6.1-magnitude earthquake has struck off northern Chile's coast, the US Geological Survey said, with no immediate reports of major damage or casualties.
The agency said the quake hit at 4:54pm local time on Sunday (8:54am Monday NZT) in the Pacific Ocean 22 kilometres west of Iquique, Chile, at a depth of 35.7 kilometres.
There were no immediate reports of injuries or damage, according to the national emergency office ONEMI.
An 8.2-magnitude quake in the same area in April killed six people and forced a million to leave their homes in the region around Iquique, 1800 kilometres north of the capital Santiago.
Chile is one of the most seismically active countries in the world, and is located in the so-called Ring of Fire area of the Pacific Ocean basin.
- AFP