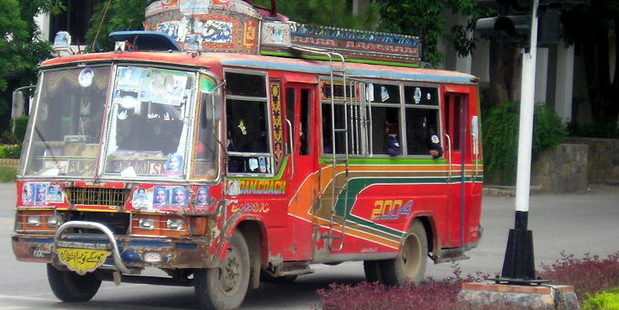 A passenger van has plunged into a ravine in Kashmir, killing at least 12 people and wounding 14 others, police said.
The accident occurred in Arja area, 65 kilometres east of Muzaffarabad, the capital of Pakistan-administered Kashmir, on Sunday local time.
"The 24-seater van was coming to Rawalpindi from Bagh area when it plunged into a ravine at Arja, killing 12 people including women and wounding 14 others," senior local police official Riaz Abbasi told AFP.
He said the accident apparently happened due to the poor condition of the road, but added: "We are still investigating."
Pakistan has one of the world's worst records for fatal traffic accidents due to poor roads, badly maintained vehicles and reckless driving.
- AFP