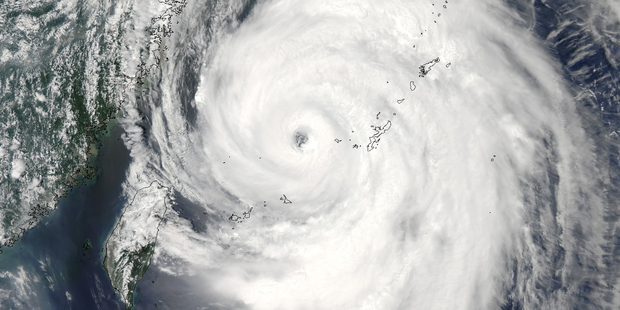 Tropical storm Neoguri churned toward the crippled Fukushima nuclear plant on Japan's east coast last night after leaving several people dead and causing havoc in other parts of the country.
The storm was downgraded from a typhoon after sweeping past Tokyo earlier yesterday, where it failed to disrupt the morning rush-hour, but was still packing winds of up to 83km/h and bringing heavy rain.
Workers at Fukushima were already locked in a daily struggle to contain huge amounts of contaminated water and were scrambling to protect the plant from the bands of rainfall being brought by Neoguri.
The operators of the plant, which was knocked out by a quake-triggered tsunami in 2011, have been trying to prevent groundwater tainted by the coolant used to maintain low temperatures at the destroyed reactors from leaking into the sea.
Japan's weather agency issued strong wind and rain warnings for the Fukushima region but a spokesman for plant operator Tokyo Electric Power said the situation was stable.
Neoguri hit the mainland on Thursday.
More than 680 houses in several prefectures were flooded or damaged due to the typhoon and heavy rain.
- AFP