Families welcome tired women home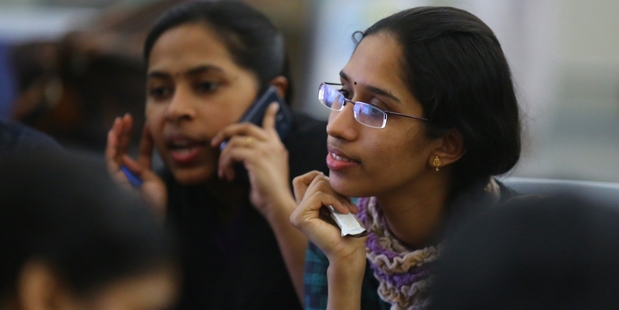 A group of 46 Indian nurses trapped in an area of Iraq seized by Islamic militants has been welcomed home by anxious relatives after being freed from the rebel-held city of Mosul.
The nurses found themselves trapped while working in a state-run hospital in the northern city of Tikrit when jihadists launched a lightning offensive on June 9.
They boarded a specially chartered plane for India from the city of Arbil, the Kurdish regional capital, yesterday and landed in their southern Indian home state of Kerala after a fuel stopover at Mumbai.
"We all are very happy ... We never thought we will come back, that we would come out," nurse Marina Jose told NDTV news channel before leaving for India.
"They didn't do anything, they didn't disturb us and they didn't harm anyone," Jose said, without specifying who she was referring to.
Television footage showed anxious relatives of the women waiting at Kochi city airport as well as images of the fatigued nurses, holding their heads in their hands at Arbil airport before boarding their India-bound flight.
Another 76 other Indians were also aboard the plane from Irbil, according to Syed Akbaruddin, a spokesman for India's Foreign Ministry.
It remained unclear whether the nurses had been held by the militants or were just stranded in their territory.
The Indian foreign ministry gave no details of how their freedom was secured.
According to the foreign ministry, 39 Indian construction workers abducted two weeks ago were still being held by the militants, but were safe and unharmed.
- AFP