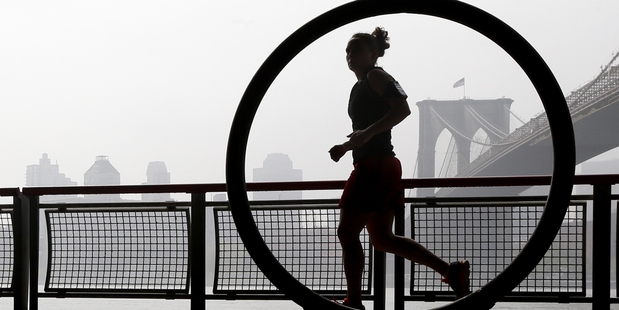 Authorities say a section of the facade inside an underpass of the Brooklyn Bridge has collapsed, injuring five people.
It happened Wednesday night (local time) in Brooklyn during a thunderstorm.
A fire department spokesman says the collapse involved a section roughly 7.6 metres wide.
All of the injuries were minor. It wasn't immediately known who was hurt.
Department of Buildings inspectors are investigating.
There is no word on what caused the collapse.
- AP