A rash of shootings in the US and manhunt is over for Canadian cop killer.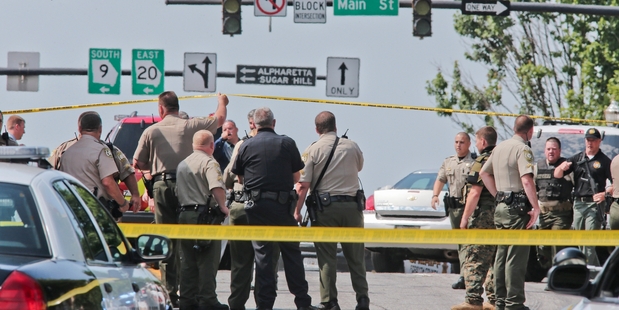 A man armed with guns and explosives has been killed and a police officer wounded in a shootout at a courthouse in the US state of Georgia.
The incident came just one day after a gunman killed one person and injured three others at a university in Washington state and two weeks after an apparently mentally disturbed young man opened fire at a California university and killed six people.
Officials identified the suspect as Dennis Marx, a gun-seller who had been due in the court on charges of marijuana and gun possession.
The shooting occurred about 10am local time in front of the courthouse, according to the local sheriff's office in Forsyth county, and the building was evacuated.
Marx "came for the purpose of occupying the courthouse", armed with explosives and a large stash of ammunition, said county sheriff Duane Piper. "He had been planning it for a while."
Witnesses said the attacker came in a vehicle to the courthouse gate and engaged in a prolonged shoot-out with police.
The sheriff said Marx also used smoke bombs.
One deputy was wounded in the leg and taken to a nearby hospital, where he was expected to recover, said the sheriff, who confirmed the suspect had died.
Piper praised the injured officer, suggesting he saved "many lives" by quickly engaging the suspect.
"Mr Marx's intention was to get inside that front door and to take hostages," the sheriff said.
Meanwhile, police said the suspect in a shooting at a small Seattle university set out to kill as many people as possible before killing himself.
A judge found probable cause to hold 26-year-old Aaron Ybarra without bail. The hearing came a day after Ybarra was arrested in the shooting that killed student Paul Lee and wounded two other young people, one critically, at Seattle Pacific University.
Seattle police told the court Ybarra admitted after his arrest that he wanted to kill as many people as possible at the university - where he was not a student - and then himself.
Instead, police say a student building monitor pepper sprayed and tackled Ybarra as he reloaded his shotgun. Police said the shooter had 50 additional shotgun shells and a hunting knife.
Ybarra has a long history of mental health problems for which he had been treated and medicated, said his attorney, public defender Ramona Brandes.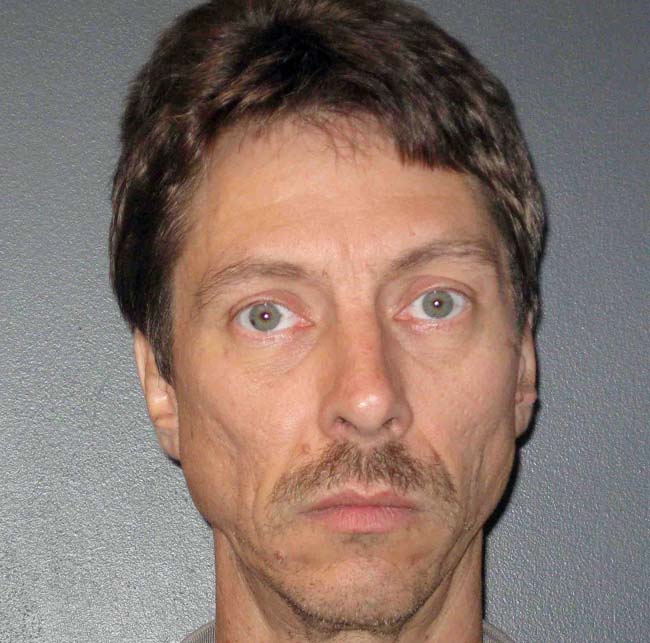 Dennis Marx.
Seattle Mayor Ed Murray identified the student killed as Paul Lee, a "Korean-American student with a bright future".
Ybarra's friend Zack McKinley told the Seattle Times the attack was puzzling because Ybarra was happy to have just started a job bagging groceries.
In Canada, a man suspected of gunning down three Royal Canadian Mounted Police has been caught and charged after a 30-hour manhunt that closed schools and forced residents to hide inside their Moncton homes.
"I'm done," a witness heard him tell police.
Police said at a news conference they received a tip that led them to a wooded residential part of Moncton, New Brunswick, where they found 24-year-old Justin Bourque, suspected in the deadliest attack on Canada's national police force in nearly a decade.
Armed with high-powered long firearms, Bourque was spotted three times as he evaded the manhunt in which nearly 300 police officers searched for him.
He had been seen going in and out of a wooded area.
Bearded and shaggy-haired, Bourque made a brief court appearance yesterday, when he was charged with three counts of first-degree murder and two counts of attempted murder.
Wearing aqua-coloured jail clothes, he stared ahead intently, clearly paying attention but showing little emotion.
- AFP, AP