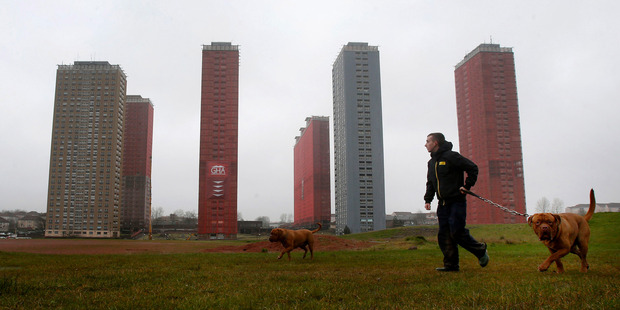 Organisers of the Glasgow Commonwealth Games announced they had cancelled plans to blow up five of the city's iconic tower blocks as part of the July opening ceremony following a backlash.
More than 17,000 people signed an online petition protesting against the demolition of the 30-storey Red Road residential blocks in the north of the city, with organisers citing "safety and security" as the reason for the U-turn.
"We made it clear from the outset the absolute priority was safety and that this event would only happen during the opening ceremony if it was safe to do so," Games chief executive David Grevemberg said in a statement.
"Over the past few days it has become clear that opinions have been expressed which change the safety and security context."
The buildings, the tallest in Europe when they were built in the 1960s, had been earmarked for demolition for over two years but local authorities wanted to send them out with a bang.
They once housed 5,000 people, offering modern homes to families previously stuck in slum tenements.
But they have slipped into decline and were earmarked for demolition as part of a wider regeneration project, with two of the eight tower blocks already brought down.
Opposition grew soon after the announcement on April 3 that they were to be brought down as part of this year's ceremony, with many calling the decision insensitive to former residents and asylum seekers living in the sixth block.
- AFP