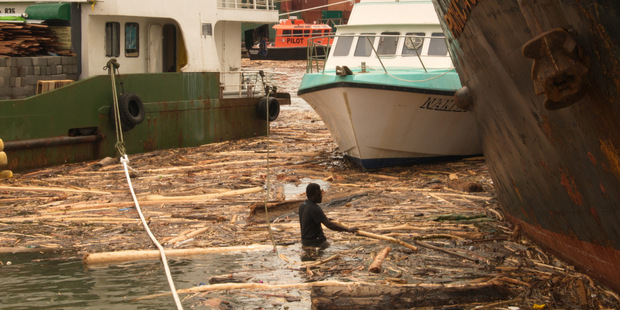 How you can help:
Save the Children is helping affected children
Oxfam is providing clean water, sanitary equipment and shelter
Unicef is giving clean water and school supplies to affected children
World Vision is working with 2000 flood-affected people
The New Zealand Red Cross is aiding the disaster response effort
The death toll from flash floods in the Solomon Islands has climbed to 23, as aid agencies scramble to distribute supplies to thousands left homeless by the disaster.
Health kits were being handed out to 10,000 people sheltering in evacuation centres in the capital Honiara in a bid to prevent disease outbreaks, the UN Office for the Coordination of Humanitarian Affairs (OCHA) said.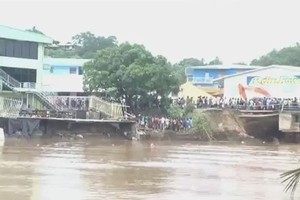 As many as 40 people are still missing in the Pacific island city after the Matanikau burst its banks on Friday following days of heavy rain, creating a torrent of water that swept away entire communities.
Three military cargo planes filled with humanitarian supplies have arrived from New Zealand and Australia this week and OCHA said more aid was beginning to arrive now that Honiara's main airport had reopened.
Foreign Minister Murray McCully has announced a further $1.2 million in aid funding, bringing the total contribution to $1.5 million.
"The additional funding will be used to provide relief supplies and help restore health, water and sanitation systems - it is now clear that these are areas of critical need."
Disease spreads
Save the Children says the flood-ravaged country is also facing the threat of disease.
It has reported cases of diarrhoea and conjunctivitis in the evacuation centres while the main concern is mosquito-borne dengue fever, which was already prevalent in Honiara before the floods.
Save the Children spokesman Graham Kenna said the number of fatalities was certain to rise as hopes faded for another 30-40 people still listed as missing.
"We know that the missing people are not going to be found," he told AFP. "They're still scouring the waters off Honiara for them and they won't be coming home.
"Now the main concern is disease. If there's a major outbreak here a lot of people are going to get very sick or worse."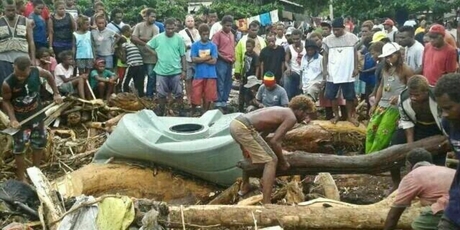 Kenna said about 50,000 people across the island of Guadalcanal had been displaced, with some 10,000 taking shelter in camps in Honiara where hygiene was poor despite the best efforts of aid agencies.
He said cases of diarrhoea and conjunctivitis, both regarded as early indicators that populations are vulnerable to more serious diseases, had already been reported in the city, which was already a hotspot for the mosquito-borne dengue fever
"Our biggest worry is that prior to the flooding there was already a dengue outbreak here," he said.
"Everybody's very concerned that once the place dries out a bit these dengue mosquitoes will be absolutely rampant here. People are starting to make plans for a large-scale medical emergency."
He said aid efforts were being hampered because much of Honiara's infrastructure had been destroyed in the floods, but there was some good news when a New Zealand air force Hercules carrying humanitarian supplies landed on Monday.
Kenna said more aid was on its way but the challenge was delivering it in time to stop a major outbreak in the camps.
"Assistance is coming but it's very difficult to get it in here," he said.
- AFP