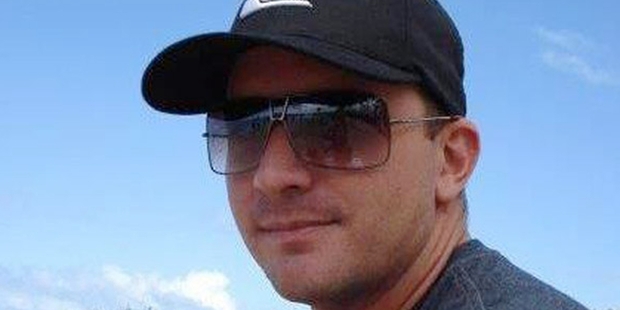 A US soldier who shot dead three comrades and wounded 16 others before killing himself was on a cocktail of prescription drugs and angry with the army for initially refusing to let him attend his mother's funeral, according to friends.
Specialist Ivan Lopez, 34, who had been prescribed drugs including antidepressants and Ambien for insomnia, smuggled a semi-automatic handgun past security at Fort Hood, Texas, and went on a rampage on Thursday.
His base commander said yesterday that Lopez may have argued with one or more colleagues before his rampage.
A portrait has begun to emerge of a man who was a fan of Slipknot and enjoyed posing for photographs with weapons, including a shoulder-held rocket launcher. Military officials said that despite a 4-month tour of Iraq in 2011 he was a truck driver who had never been in combat.
Edgardo Arlequin, the mayor of Lopez's hometown Guayanilla, in Puerto Rico, said he had only been allowed to travel to his native country five days after his mother died from a heart attack in October, and was given just a 24-hour pass.
"They didn't give him the time he wanted. That apparently affected him, upset him."
After his return from Iraq in 2011, Lopez had told senior officers that he suffered a traumatic brain injury, but military officials have said he was not wounded. At the time of the shooting he was in the process of being assessed for post-traumatic stress disorder. In February he had been transferred from another base in Texas to Fort Hood, which has a Warrior Transition Unit, which supports soldiers suffering from mental or physical trauma.
His base commander Lieutenant General Mark Milley said investigators were combing through the records of the gunman to determine his mental state before the incident. "We're trying to figure out what the trigger event was," Milley said.
"There may have been a verbal altercation" with one or more soldiers immediately before the 34-year-old opened fire, he said.
Lopez reportedly argued with other soldiers at a Medical Brigade building, then got into a vehicle, firing several shots out the window as he drove away.
He then entered another building belonging to the 49th Transportation Battalion and opened fire again with a .45 calibre Smith & Wesson. Less than 15 minutes after the shooting began he was confronted in a carpark by a female military police officer who pointed her gun at him from 6m away before Lopez shot himself in the head.
The shooting highlighted the scale of the mental health legacy from wars in Iraq and Afghanistan. "We have very strong evidence that he has a medical history that indicates an unstable psychiatric or psychological condition," Milley said. He said it did not seem that the gunman had targeted "any specific people".
Last month a military psychiatrist found no signs that Lopez was likely to commit violence against himself or others.
The shooting was at the same base where Nidal Hassan, an army psychiatrist who had become radicalised by an al-Qaeda terrorist, shot dead 13 people and wounded 32 others in November 2009.
According to neighbours, Lopez's wife initially feared that her husband might be one of the victims. She then emerged from their apartment "hysterical, shaking and crying" after finding out he was the shooter. She is cooperating with authorities at the base.
- Telegraph Group, AFP