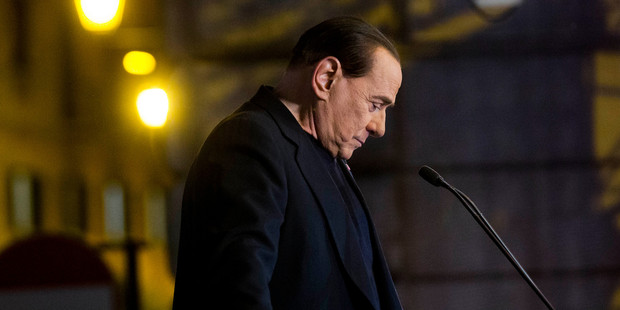 The nightclub dancer at the centre of the sex scandal that contributed to the downfall of Silvio Berlusconi is living a high-spending lifestyle.
Morocco-born former teenage runaway Karima El Mahroug has been developing a resort in Mexico and looking at investing in property in the Middle East. The extent of her spending has prompted speculation about how much money Berlusconi gave her while she was one of about 30 models who frequented his "bunga bunga" parties. The former Italian Prime Minister is appealing against the seven-year prison sentence he received last June after being found guilty of paying for sex with the dancer, then aged 17. Berlusconi admitted giving El Mahroug money to open a beauty spa, but denied that he gave her the funds in exchange for her favourable testimony in the trial.
Now 21, she has posted photographs of herself on Facebook at Playa del Carmen in Mexico and Dubai. In Mexico she and her husband Luca Risso, a nightclub owner, are developing a beach resort.
In phone conversations intercepted by Milan prosecutors prior to Berlusconi's trial, she told a friend she had received 5 million from him, but later claimed that she had been joking. Four months ago, she opened a bank account in Dubai, depositing 2 million and expressing an interest in buying three apartments, according to La Repubblica.