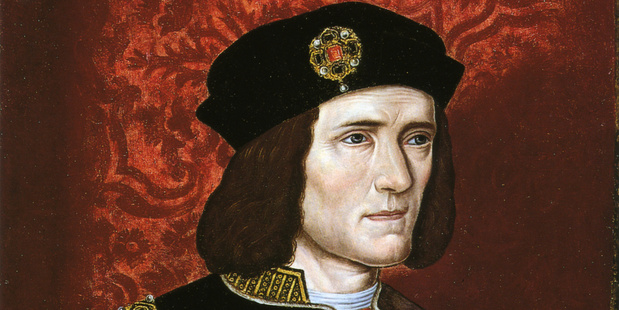 Such was the certainty with which a twisted skeleton found in a Leicester carpark was identified last year as the remains of Richard III that a High Court battle is being fought over the right to decide where to bury the fallen monarch.
But confirmation "beyond reasonable doubt" that the hunchbacked king demonised by Shakespeare was found has been challenged by two leading academics, who claim there can be no confidence that the bones belong to Richard. They suggest an inquest-type hearing should now be held to examine the evidence.
The announcement last year that the remains of the monarch accused of ordering the murder of his nephews - the Princes in the Tower - had been found was billed as one of the biggest historical discoveries for decades and was worldwide news.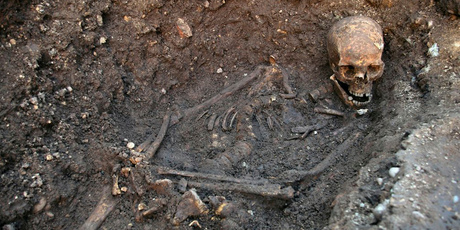 But Michael Hicks, an expert on Richard III and professor of history at Winchester University, says he is not convinced the remains identified by a team from the University of Leicester are those of the Yorkist monarch. He says they could belong to one of many victims of the Wars of the Roses which ravaged 15th century England.
Hicks said evidence from DNA testing and radiocarbon dating could not be relied on to prove the case and the remains could be of dozens of descendants of the king's female forebears.
Richard's maternal grandmother, Jean Beaufort, had 16 children and many of her descendants would have been involved in the fighting between between the houses of York and Lancaster and perished.
Experts at the university found a match in mitochondrial or maternal-line DNA, which supposedly passes unchanged between generations, between two female descendants of Richard's sister, Anne, and the skeleton found on the site of the medieval Greyfriars Church in Leicester.
Hicks told the Independent: "If mitochondrial DNA doesn't change over time, descendants in the female line from Richard's maternal grandmother, great-grandmother and great-great-grandmother can share the same characteristics.
"There is potentially a considerable pool of people who could meet the scientific criteria without being Richard III. We are going way beyond the available evidence if we say this is definitely Richard III. It could be - but it is not proven and we should not confuse possibilities or probabilities with certainties."
The academic, whose concerns are highlighted in the BBC History Magazine, said many who had fought and been killed during the Wars of the Roses, including the 1485 Battle of Bosworth at which Richard was killed, would have suffered injuries similar to those inflicted on the Leicester skeleton. He said there was also no proof that the king had suffered from scoliosis or curvature of the spine found on the remains.
Martin Biddle, a leading archaeologist and former fellow of medieval archaeology at Oxford University, also cast doubt on the identification. "Something akin to a coroner's court should be set up to consider all the evidence."
- Independent