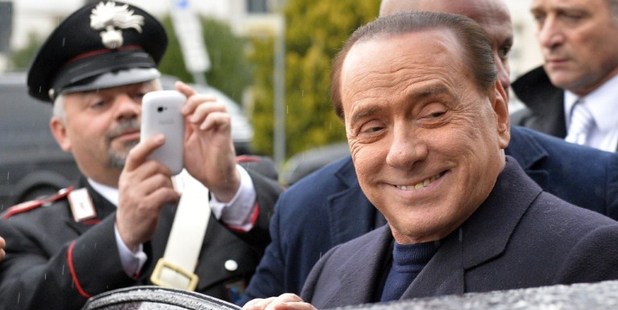 The combined turnover of Italy's Mafia groups has now overtaken that of the European Union's budget as the mob spreads its tendrils overseas, a senior government adviser has warned.
Giovanni Brauzzi, the security policy director at the Italian Foreign Ministry, has claimed that the mobs annual income had now passed the $200b mark compared with a total EU spend of €140b.
Speaking at a conference in Brussels, Mr Brauzzi also underlined the international dimension of Italian organised crime groups, including Sicilys Cosa Nostra, the Calabria-based 'Ndrangheta and the Camorra of the Naples area. "They invest only 10 per cent of this budget in Italy, the rest they invest in countries in Europe and elsewhere. They have good friends everywhere," he said.
Organised crime has infiltrated "the most important companies working in financial transactions," added Mr Brauzzi. "Corruption is the easiest way of doing busy in their framework," he said.
The news comes as the centre-right party Forza Italia party, led by disgraced former Prime Minister Silvio Berlusconi, was this week accused of trying to kill a bill aimed at halting the Mafias ability to sell votes in the south of Italy to corrupt politicians.
The money-for-votes racket is a key means by which the Mafia earns money and maintains power and influence.
The legislation, which has already passed through the Senate, aims to make vote rigging in collusion with the Mafia a criminal offence. But it is at risk of being smothered by 1,000 or so amendments from Forza Italia MPs.
Rosy Bindi, the centre-left head of the parliamentary anti-mafia commission attacked the centre-rights tactics. "This is very serious. We are one step away from a reform that has been long awaited," she said.
The latest estimate of mob income is up 42 per cent from the 2012 figure produced by the Confesercenti employer's organisation, which in 2012 claimed that the Mafia generated an annual turnover of €140b.
The 2012 Confesercenti report, entitled SOS Impresa (SOS Enterprise), said a growing number of small and medium-sized businesses were coming into contact with Mafia which it described as the "biggest bank" in the country with €65b in liquidity.
The long and brutal recession combined with the reluctance of Italy's conservative banks to lend money, has seen many more businesses turn to organised crime for help, experts have warned. In October last year a report underlined the how the failure to adequately scrutinise the awarding of public contracts was also swelling Mafia coffers.
- THE INDEPENDENT