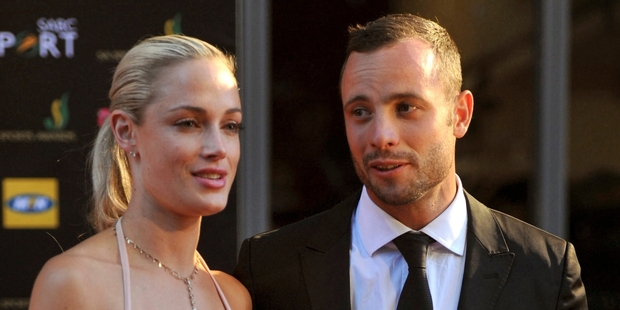 The defence in Oscar Pistorius' murder trial will open tomorrow night (NZT), and the athlete will "likely" take the stand, his lawyer says.
The court adjourned for two days yesterday after state prosecutor Gerrie Nel said the prosecution had completed its case.
Pistorius' lawyer Brian Webber said it was "likely" that Pistorius would take the stand.
"I don't think we have a choice, it's a question of when," he said.
When asked whether Pistorius will testify on Friday, Kenny Oldwadge, another of his lawyers, said "we'll see about that".
The 27-year-old athlete's defence requested the break to consult witnesses not called by the state.
Yesterday Pistorius' lawyer Barry Roux argued that the sprinter had a loving relationship with Reeva Steenkamp.
Prosecutors have charged Pistorius with Steenkamp's preplanned murder.
But the Paralympian says he shot at her four times through a locked toilet door after mistaking her for an intruder.
The court heard evidence from a prosecution witness on Tuesday that Steenkamp was sometimes afraid of her boyfriend.
But the defence drew attention to messages in which the couple used pet names such as "angel" and "baba", and presented CCTV footage of the pair kissing.
Watch: Prosecution rests in Pistorius case
"You are an amazing person with so many blessings and you are more than cared for," Steenkamp told Pistorius on February 13 via messaging service WhatsApp, the day before she died.
The athlete told her, "stay tonight if you like" as part of the exchange of messages read out in court.
The model and law graduate had planned to cook Pistorius dinner on Valentine's Day, but was shot dead by the athlete in the early hours of the morning.
- AFP