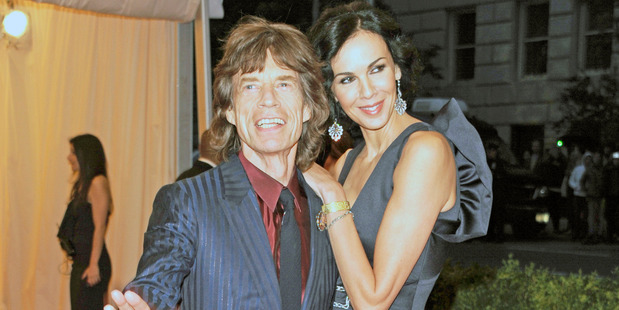 L'Wren Scott was not planning to close her fashion house at the time that she killed herself, a representative for Mick Jagger's girlfriend has insisted, after reports that her business was close to collapse.
In a statement that left open possible reasons for her suicide, her spokesman said "the long-term prospects for the business were encouraging" and it was fully able to pay its bills.
There has been intense focus on both the financial health of her company and the state of her relationship with the Rolling Stones singer since the former model took her life this week.
Her friend Cathy Horyn, the former fashion critic at the New York Times, said Scott was planning to close her business this week. Accounts lodged at Companies House in London by her British company LS Fashion showed that it was running a £3.5 million ($6.7 million) loss.
But in the first public comment since her suicide was announced, her representative said those figures were "highly misleading and inaccurate" as the accounts reflected a loan from her parent company in America to the London subsidiary.
He said Scott "was considering a restructure of her global business" which was seven years old and in which "some areas ... had not yet reached their potential" but "other parts ... were proving successful".
But as her fashion company is privately owned, its finances remain secret. The spokesman declined to comment on whether the overall business was in debt or whether the L'Wren Scott name would live on with her fashion line.
Meanwhile, Scott's relationship with Jagger came under renewed scrutiny as a close friend told celebrity website Hollywood Life that she was depressed about her personal life and believed the star was "distancing himself". They had been a couple for 13 years but their relationship was often conducted at a distance as Jagger maintained his punishing tour schedule with the Rolling Stones.
The 70-year-old singer's agent has denied reports the couple had split up and Scott's brother-in-law said that the veteran singer was even preparing finally to settle down with his 49-year-old girlfriend.