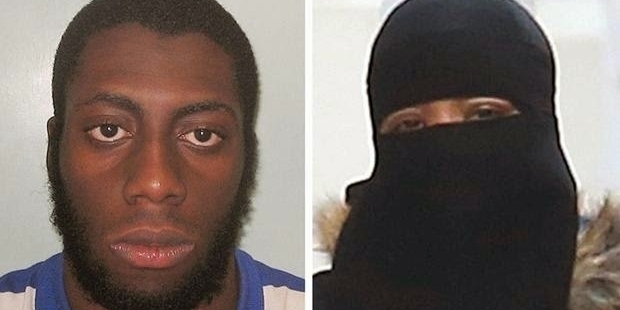 A judge has jailed a young Muslim couple for making YouTube videos praising the murder of a British soldier by extremists in London last year, and for urging similar attacks overseas.
Royal Barnes, 23, and his wife Rebekah Dawson, 22, had admitted recording and uploading three videos hailing the frenzied murder of Lee Rigby near his barracks in Woolwich by two Muslim extremists.
Barnes had also posted on Facebook an offer to give his car and cash to anyone who beheaded a French, British or US soldier in "Muslim lands".
At the Old Bailey court in London, Barnes was jailed for five years and four months for inciting terrorism overseas and was handed 26 months each for three counts of disseminating a terrorist publication, to run concurrently.
Dawson was sentenced to 20 months' jail for each of three counts of disseminating a terrorist publication that will also run concurrently.
Judge Brian Barker said the videos the couple made were "offensive in the extreme".
"Freedom of speech has long been jealously regarded by the law but with that freedom comes respect and responsibility," he said.
The first video was made the day Rigby was attacked, which Dawson hailed as a "brilliant" day. It included graphic images of a man holding a decapitated head, a scene of the murder and another of the Twin Towers in New York which were attacked in September 2001.
The second video was similar but featured Dawson ranting about how British troops would be killed on the streets of London. In the third, Barnes was filmed laughing at floral tributes left at the murder scene.
Michael Adebolajo, 29, and Michael Adebowale, 22, two Muslim converts, were jailed for life last month for murdering Rigby in May last year by attacking him with knives.
Rigby had served in Afghanistan, and in his Facebook post a month after the murder, Barnes urged further attacks on serving soldiers. He wrote: "Any1 who kills an invading soldier in Muslim land I will give them a Vauxhall Astra 3door and money."
Barnes had previous convictions for using threatening words or behaviour and assault. He had also taken part in vigilante patrols in East London.
- AAP