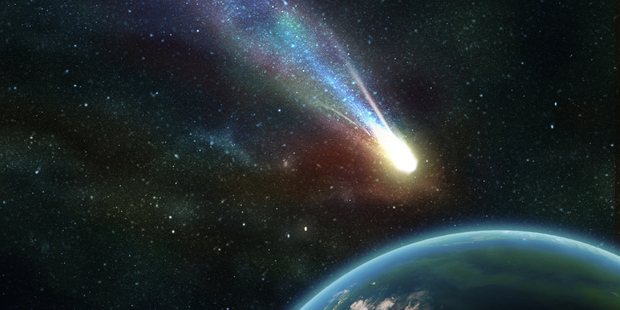 An asteroid the size of a football field is about to come closer to Earth than the moon but is not expected to hit or cause any damage, NASA says.
The newly discovered asteroid 2014 DX110 is expected to make its closest approach when it reaches a distance of less than 350,000km from the Earth around 10am New Zealand time. The moon is on average 383,000km from Earth.
The 30-metre-wide Apollo class asteroid is hurtling at a speed of 53,000km/h. It will not collide with Earth, according to scientists, but will provide excellent views for those with a good telescope.
Slooh will be providing a live, online event sharing real-time images of the asteroid.
Relatively close approaches such as this occur frequently, although the DX110 is especially close.
"As happens about 20 times a year with current detection capabilities, a known asteroid will safely pass Earth Wednesday closer than the distance from Earth to the moon," NASA said on its website.
NASA discovered the asteroid as part of its asteroid tracking efforts, called the Near-Earth Object Observations Program.
Read: Russian fireball shows meteor risk may be bigger
Last month the asteroid 2000 EM26 streaked past Earth at 23,000km/h, a year after a ten-tonne meteor entered the earth's atmosphere at 53,000km/h, exploding over Chelyabinsk, 1450km east of Moscow.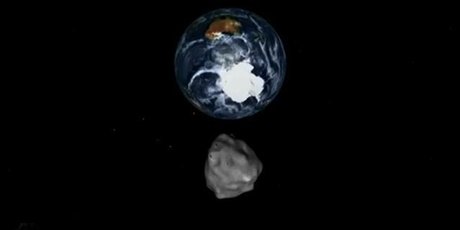 - AFP, UK Independent