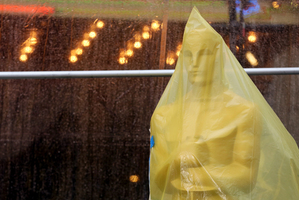 Russian state television says it is cancelling live coverage of the Oscars ceremony in Hollywood because of the crisis over Ukraine.
Channel One, the most watched station in Russia, was scheduled to show the glitzy movie awards event between 4 am and 9 am Moscow time on Monday.
"Due to the large amount of news concerning the situation in Crimea and the Ukraine, and the audience's rising interest in news programs, Channel One considers it impossible to air the Oscars ceremony for five hours, particularly in the morning.''
Read more of the Herald's Ukraine coverage today:
• Ukraine's new navy chief switches sides
• Britain pulls out of G8 meetings in Russia
• Thousands march in pro-invasion rally in Moscow
• At the heart of Ukraine drama, a tale of two countries
It said it would instead broadcast the annual Hollywood extravaganza at midnight on Monday.
A movie critic invited to be a commentator for the ceremony said he was told late Sunday that live coverage had been cancelled.
"They are gathering politicians for the morning programming,'' Yury Gladilshchikov, who writes for Moskovskiye Novosti newspaper, said on Facebook.
- AFP