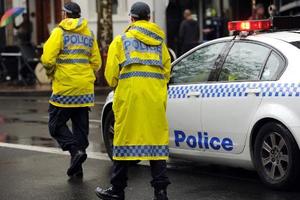 The father of a girl who was allegedly married at the age of 12 to a 26-year-old man in New South Wales's Hunter region has been charged with procuring a child for unlawful sexual activity.
The charges against the 61-year-old man follow the charging of the 26-year-old with 25 counts of sexual intercourse with a child between 10 and 14 years of age.
They also follow the charging of a 35-year-old man with solemnisation of a marriage by an unauthorised person after he allegedly performed an Islamic wedding ceremony for a child bride and an adult.
The State Crime Command said yesterday that the 61-year-old was arrested and charged at Raymond Terrace after investigations into the alleged underage marriage in the Newcastle area earlier this year.
He was charged with being an accessory before the fact of having sexual intercourse with a child aged 10-14 years and procuring a child under 14 years for unlawful sexual activity.
The man was refused bail.
A bail application for the 26-year-old man was adjourned.
Police revealed last week that a 26-year-old man met a 12-year-old girl in the Hunter region in 2013 and allegedly became involved in an ongoing sexual relationship with her.
They say the man and child, now 13, took part in the Islamic ceremony in NSW this year.
- AAP