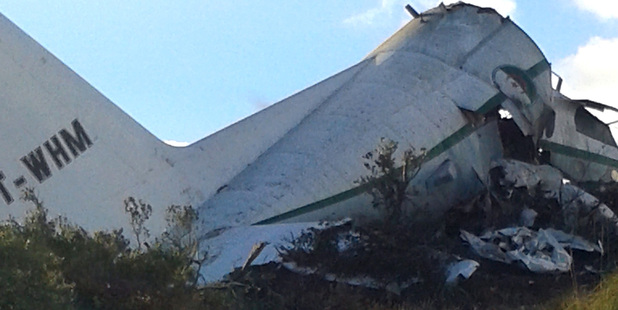 An Algerian military transport plane is pictured after it slammed into a mountain in the country's rugged eastern region. Photo / AP
Algeria's Ministry of Defence says 77 people were killed and one man survived after a military transport plane crashed into a mountain in eastern Algeria.
The statement said the C130 Hercules turboprop was carrying 74 passengers and four crew members.
After radio and radar contact with the flight was lost at 11:37am local time, three helicopters were sent to find the plane. The ministry said it had slammed into Mount Fortas, 50 kilometres from the flight's destination city of Constantine.
Initial reports from both Algerian government officials and Algerian media had said the plane was carrying 99 passengers.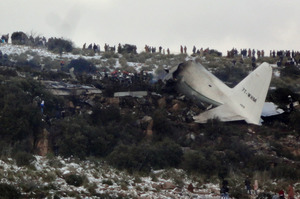 The lone survivor - a soldier - suffered head injuries and was treated at a nearby military facility before being flown to the military hospital in Algiers, the capital, a retired intelligence officer told the AP. He spoke on condition of anonymity because he was not authorised to speak to the press.
Civil defence officials at the scene said the plane broke into three parts at the snowy crash site and women and children - presumably from military families - were among the dead.
Military transports in Algeria routinely carry not only soldiers but military families visiting the army bases. The plane had taken off from the southern Saharan city of Tamanrasset, which has a massive military presence due to its proximity to the country's unstable southern borders, and was heading to Constantine.
Algerian military planes also take on other civilians if space is available.
- AP