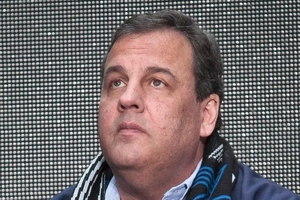 Govenor Chris Christie.
New Jersey Governor Chris Christie says he may have heard about traffic tie-ups in Fort Lee while they were going on last September, but it didn't register with him as a major issue if he did.
He says a news report several days after the lanes were reopened got his attention and he asked staffers to look into it. The report indicated that the executive director of the Port Authority of New York and New Jersey did not authorize the lane closings.
Christie says in a radio interview that before then anything he heard seemed like another story about a traffic tie-up.
It was the first time he has spoken publicly about the scandal since former port authority chief and ally David Wildstein suggested last week that Christie knew about the closures while they were going on.
A letter released Friday by a lawyer for Wildstein, who ordered the closures on the heavily traveled George Washington Bridge linking New Jersey to Manhattan, said evidence exists suggesting the governor knew about last year's closings as they happened.
That would contradict Christie's previous assertions.
The governor's office has denied the claims.
In their email, Christie's team notes that Wildstein did not present any proof to back up the claims that his lawyer made. The email was obtained by The Associated Press and confirmed by Christie's office. It was first reported by Politico.
A lawyer for Wildstein, who was the first of four people with Christie connections to lose a job because of the scandal, did not immediately respond Saturday to emails from The Associated Press.
Reaction to the new allegations among top Republicans on Saturday appeared mixed. As the new head of the Republican Governors Association, Christie's priority this year is raising money for the party's candidates for governor around the country.
"It's not good for him," said Matt Beynon, a Republican operative. "The longer the story goes on, the worse it gets for him. If this is still an issue a year from now, he's going to have trouble pulling the trigger. ... Gov. Christie will have to think long and hard about running" for president.
But Ken Langone, a co-founder of Home Depot Inc. and a Christie supporter, expressed no such reservations.
"I have complete faith and trust that the governor is telling the truth, and I continue to believe that he would be a superb president if he were elected in the future," Langone said.
Matt Mackowiak, a Republican consultant, agreed that Christie's chances on a national stage won't be harmed so long as he has been honest about what he knew.
"But if he knew about this, it brings him in directly and adds potentially dishonesty to the charges," Mackowiak said.
Christie, who has kept mostly to the sidelines before his state on Sunday hosts this year's American football championship Super Bowl, received a few boos and some cheers during a pre-game ceremony in New York on Saturday. He didn't appear affected by the crowd's reaction.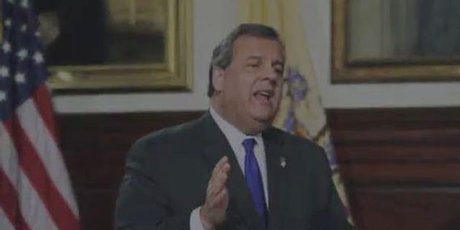 Also Saturday, the lawyer for a state legislative panel investigating the traffic jams said he was confident the probe can continue without impeding a federal criminal investigation.
Reid Schar, special counsel to the panel, said he had discussed the parallel probes with officials from the U.S. Attorney's office Friday and said the committee "would be mindful" not to interfere with the ongoing criminal investigation.
-AP