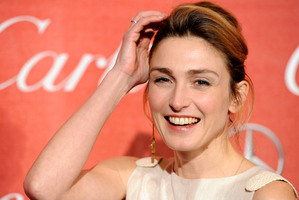 Julie Gayet. Photo / File / AP
A French actress suspected of having an affair with President Francois Hollande has filed a lawsuit against a gossip magazine for alleged invasion of privacy over its report.
A representative of Closer magazine says the publication received legal documents from Julie Gayet and her lawyers. The lawsuit seeks €54,000 in damages and other fees, plus the publication of a summary of any judicial ruling in the case on its front page.
The representative, who spoke on condition of anonymity because she wasn't authorised to speak publicly about the matter, declined to comment further.
Hollande has said his "indignation is total" about the report, but stopped short of saying whether he'd sue.
- AP