French leader cites privacy laws, but doesn't deny affair with actress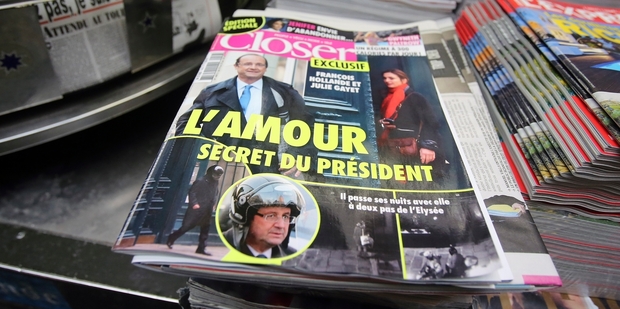 French President Francois Hollande says he is considering suing Closer magazine over its claim he is having an affair with actress Julie Gayet, 41.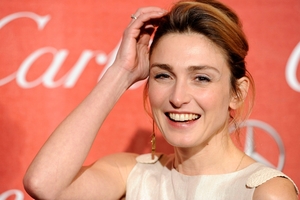 Hollande, 59, described the report as an "attack on the right to privacy", but did not deny the allegation.
The print edition of the weekly tabloid devotes seven pages to the alleged affair.
Closer said yesterday it removed its website version of the story at Gayet's request. No action about the print version was announced.
Editor Laurence Pieau said the magazine had not been in contact with Hollande or his staff.
Gayet has appeared in more than 50 films, and was in one of Hollande's election campaign television advertisements.
Rumours of their alleged relationship have been circulating on the internet for months.
In March, she filed a complaint with Paris prosecutors against bloggers and websites that were reporting on the rumours.
Hollande lives with journalist Valerie Trierweiler, for whom he left fellow Socialist politician Segolene Royal, mother of his four children.
Hollande said that "like every other citizen" he had a right to privacy. He was "looking into possible action, including legal action" against Closer.
Closer's story shows pictures it claims support rumours that the president often spends the night with Gayet at a flat not far from the Elysee Palace.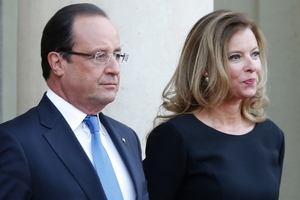 The magazine defended its publication of the photos, saying the "surprising images" raise a question about the security of the president.
This is not the first time Closer has run up against France's strict privacy laws, which make it a criminal offence to publish information about a person's private life without their permission.
The British royal family took legal action against the magazine in September 2012 after it published photos of the Duchess of Cambridge sunbathing topless.

French privacy laws
Among strictest in world - constitution says "everyone has the right to privacy"
• Publication of private details of someone's life without their consent is punishable offence
• French media often more cautious about private lives of politicians or celebrities
• Main defences Right to freedom of expression and public interest such as how an official's behaviour may affect his/her work

- AFP