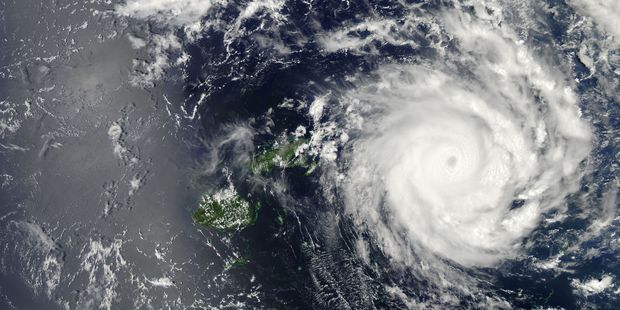 Tropical Cyclone Ian skirted Fiji before heading for Tonga, causing damage there. Photo / NASA
Tonga has been lashed by a powerful cyclone, with damage reported in the northern islands.
The Matangi Tonga news website says a state of emergency was declared for Vava'u and Ha'apai islands on Saturday morning as category-five storm Cyclone Ian brought heavy rain and strong winds forecast to gust at up to 287 kph.
Tonga's Director of Emergencies Leveni Aho told the website damage has been reported from the island of Hunga.
The main island of Tongatapu appears to have avoided the worst of the storm, which is at the top of the scale of destructive cyclones.
Aho advised against travel between Tongan islands during the storm and urged residents of outer islands to stay put.
- AP
.