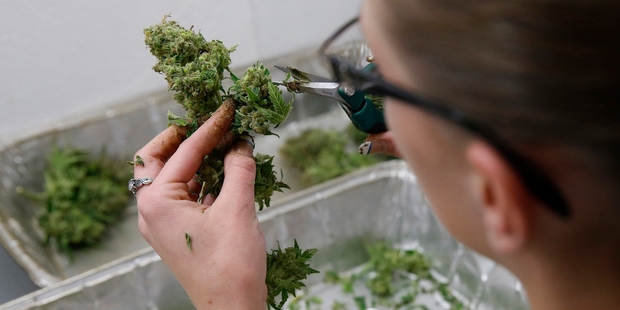 Politicians in Colorado have reported that "the sky didn't fall in" when cannabis went on sale to the public for the first time, leading to calls for the drug to be legalised in other US states.
In Denver and at ski resorts around Colorado, dozens of shops licensed to sell cannabis to anyone aged over 21 reported few problems.
Barbara Brohl, the director of Colorado's Revenue Department - which hopes to raise millions of dollars in taxes on the drug - said: "Is the sky falling? No, I don't think the sky is falling today. Everything's gone pretty smoothly."
Andy Williams, the owner of Medicine Man, one of the first legal shops to open in Denver, said: "A lot of people around the country were looking for something bad to happen here and it didn't. A lot of state legislators are going to take note and say 'We can do that too and help our citizens out'."
Williams served 650 customers and sold about 6.8kg of cannabis.
The average price across the state was estimated to be US$185 ($224) an ounce.
Washington state is already in the process of becoming the second to legalise the drug and a dozen others are looking at the Colorado model, which involves taxing sales to raise funds for projects such as building schools.
A referendum on legalising cannabis is expected this summer in Alaska, where polls show a majority in favour. There are also movements towards legalisation in Arizona, Oregon, Nevada, Maine and Rhode Island. Campaigners in California are trying to force a referendum on the issue in November.