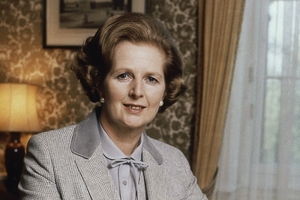 Margaret Thatcher's immaculate hairdo took intensive efforts to perfect when she was British Prime Minister, having it reworked every three days on average, records show.
Her appointments diary for 1984, released by the National Archive yesterday after three decades, showed she had 118 hair appointments that year. Around the G7 summit in London in June 1984, she had her hair done on five consecutive days.
The diary confirms her reputation as a workaholic as evidenced by her summer holiday in Austria and Switzerland. Only one morning was given over to "swimming and relaxation".
Thatcher, Britain's only female PM, died in April last year aged 87.
- AFP