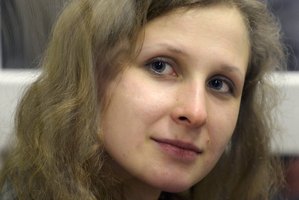 One of the jailed members of punk band Pussy Riot, Maria Alyokhina, has walked out of prison after receiving amnesty, her lawyer has told Russian media.
"Maria Alyokhina walked out to freedom,'' lawyer Pyotr Zaikin told the RIA Novosti news agency on Monday. "All of the documents had been completed and signed.''
Alyokhina and bandmate Nadezhda Tolokonnikova, whose two-year sentences for a protest performance in a Moscow church would have run out in early March, were granted amnesty last week.
- AFP