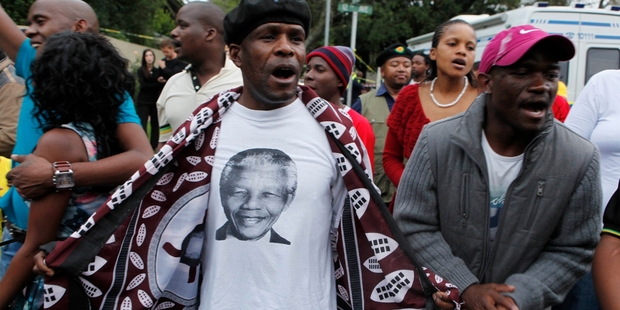 Nelson Mandela's legacy of tolerance formed the basis of South Africa's democracy, but profound inequalities inherited from decades of racial segregation linger.
The country's first black President oversaw the transition of a deeply polarised society while reaching out to former oppressors, notably by having tea with the widow of the architect of apartheid's white minority rule.
Mandela famously sipped tea with the widow of Hendrik Verwoerd and donned a South African rugby jersey to present the 1995 World Cup at a time when most black people scoffed at the sport as a white man's pastime.
Walking free from 27 years of apartheid jail in 1990, Mandela was revered by all races as a beloved hero and credited with helping bridge divides. But the public got accustomed to him being out of the spotlight in recent years.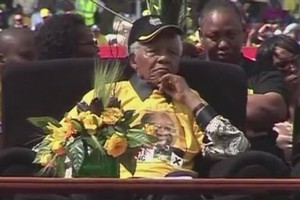 His last political appearance was in April 2009 at an election rally for his African National Congress (ANC).
As President, Mandela delegated many daily duties to his deputy Thabo Mbeki, who succeeded him in 1999 as South Africa underwent strong growth until 2009 to become the continent's financial giant, while extending its social services.
But despite the emergence of a black middle class, dubbed the "Black Diamonds", millions are jobless and poor in a society that is among the world's most unequal.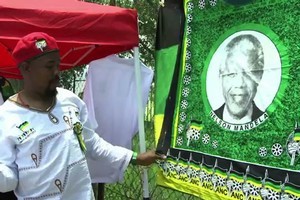 Critics say Mandela spent too much of his term pandering to white fears and rebuilding ties with the international community, at the expense of unemployment, crime and poverty at home.
The disparities continue to widen. Incomes of black South African households have surged 169 per cent in a decade, but whites still take home six times more money, according to a 2011 Census.
Access to water and electricity has dramatically increased under democratic rule but much remains to be done in huge slums where nearly two million families still live in shacks - virtually unchanged from 10 years ago.
The euphoria of the Mandela years has faded and anger has risen in poor black communities in recent years because of inadequate government services.
"I think certainly the concept of the miracle rainbow nation is largely gone, except in the eyes of the naive international observers," said analyst Frans Cronje of the South African Institute of Race Relations.
- AFP