Man arrested over imprisonment of three women was `Pope to Mao's God', according to one observer of cult.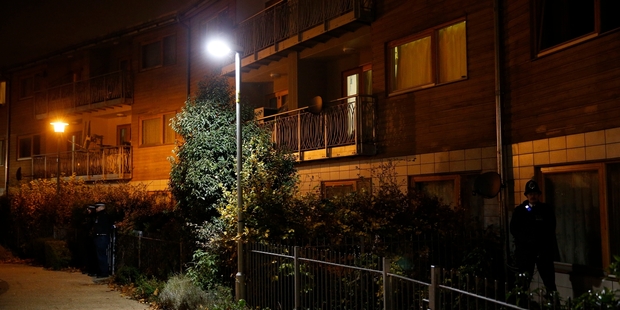 Shortly after a police raid to close down his revolutionary political party in 1978, Aravindan Balakrishnan began disciplinary proceedings against three leadership rivals within the commune he presided over in a Brixton shop in south London adorned with a portrait of Chairman Mao.
The rivals were expelled and "Comrade Bala" - a well-known figure among ideologues battling for influence on Britain's left-wing fringe in the 1970s - retained an iron grip on his grouping, the Workers' Institute of Marxism-Leninism-Mao Zedong Thought.
An academic studying the methodologies of radical political groups at the time was struck by Balakrishnan's ability to persuade his followers to eject from their party anyone perceived as a threat to his leadership.
Professor Steve Rayner of Oxford University, who studied the movement as a PhD student in 1979, concluded: "It is the power of a guru." Or, as a former activist who knew Balakrishnan and his followers, put it: "If Mao was God, then he was the Pope."
Scotland Yard detectives are now investigating whether Balakrishnan's charismatic powers were used to exert control of a more sinister kind, after he and his wife Chanda were revealed to be the couple arrested on suspicion of holding three women against their will for more than 30 years.
Two of the alleged victims - a 69-year-old Malaysian and a 57-year-old Irish woman, who is believed to be the mother of the third victim, a 30-year-old Briton - met "Comrade Bala" through what police have described as a "shared political ideology".
Sources described the living arrangement, during which the women were allegedly only ever let out of their home if accompanied by one of the couple, as "cult-like".
Police declined to comment on reports that concerns were previously raised with officers about the alternative lifestyle of the Balakrishnans and the education of the 30-year-old, who is alleged to have been raised in a form of modern-day slavery. But Balakrishnan's status in the capital's febrile scene for revolutionary politics some 40 years ago, and the nature of his singular existence, became clear yesterday.
The 73-year-old, who with his 67-year-old wife was arrested on suspicion of assault, false imprisonment and immigration offences after the release of the three women, had become a senior member of the Communist Party of England (Marxist-Leninist) but was expelled in 1974.
Balakrishnan and his wife went on to form the Workers' Institute, a self-declared outpost of Chinese communism which eventually acquired a shop premises in Acre Lane, Brixton, and set itself up as the Mao Zedong Memorial Centre.
Inside the building, an atmosphere of increasingly fervent belief in the interpretations of Maoist "oracles" offered by Comrade Bala is alleged to have taken hold, including his forecast that China's People's Liberation Army would launch its revolutionary invasion of Britain by 1980.
The Acre Lane group was broken up in 1978 after a raid by police. It is understood the Balakrishnans were arrested on suspicion of assault of a police officer. Now they are on police bail until January.
- Independent