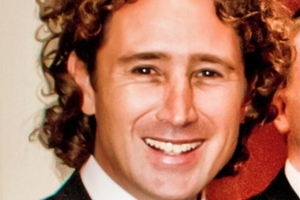 An Australian man who was reportedly king-hit outside a Bali nightclub is being flown in an induced coma to Perth.
The family of Australian surf school instructor Matt Scarff yesterday asked CareFlight to fly him back to Australia under intensive care medical treatment.
He was punched by a stranger when he went to the aid of a woman outside a Bali nightclub on Friday night, suffering a head injury. "Matt has had an operation to remove a clot and release the pressure on his brain," his cousin Tony Maguire wrote on an online fundraiser page.
"He has immediate family and close friends by his hospital bedside in Bali but is doing it tough."
Maguire wrote that his cousin was uninsured and the family were bearing the A$45,000 ($50,700) cost of the flight back to Australia.
He asked friends to help, and more than A$48,000 has already been raised. Scarff is expected in Perth today. A doctor and nurse team was flying on the medi-jet based in Darwin for CareFlight International Air Ambulance.
- AAP