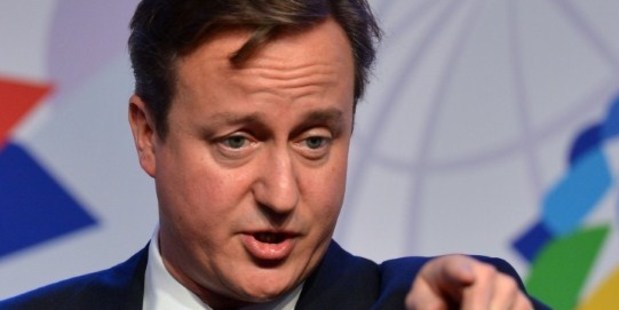 British Prime Minister David Cameron promised to make a charity donation to the Christchurch Earthquake Appeal after England's defeat by the All Blacks at Twickenham, having lost a bet with New Zealand counterpart John Key.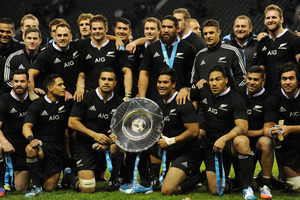 Before the match Cameron, in Dubai as he stopped off on his way home from the Commonwealth summit in Sri Lanka, told his Twitter followers: "A bet with NZ's @johnkeypm: If England win today he must wear Union Jack cufflinks & make a charity donation - and vice versa... #ENGvNZ."
After the match, which world champions New Zealand won 30-22, Cameron said: "@johnkeypm A bet's a bet - I'll be making a donation to Christchurch Earthquake Appeal and wearing Kiwi cufflinks. #ENGvNZ."
Christchurch was rocked by a huge earthquake on February 22, 2011 which killed 185 people and caused massive damage to buildings.
Mr Key has developed a habit of making sporting bets with other leaders.
After a bet with former Australian Prime Minister Julia Gillard in 2010, he had to stand in front of the Australian flag at his weekly post Cabinet press conference because the Warriors lost the NRL Grand Final to the Manly Sea Eagles.
However, the All Blacks granted him revenge soon after that by beating the Wallabies.
Another bet on that game meant Gillard had to eat a New Zealand apple and praise it fulsomely. That bet took a long time to fulfil. It was soon after the World Trade Organisation ruled Australia had to allow New Zealand apples to be imported.
-- The other David Cameron --
While Mr Key won his wager, he lost an opportunity to gloat about it on social media by tweeting a message to the wrong David Cameron.
His message fell flat when it was pointed out it had gone to an American from Oregon instead.
That David Cameron described himself on the social networking website as: "I am NOT the prime minister. I am a dude from America, who is more awesome than the prime minister."
After he received the tweet from Mr Key, Mr Cameron tweeted the prime minister was "the most high profile person to mess it up", and said BBC Radio had also made the mistake.
A bet with NZ's @johnkeypm: If England win today he must wear Union Jack cufflinks & make a charity donation - and vice versa... #ENGvNZ

— David Cameron (@David_Cameron) November 16, 2013
.@johnkeypm A bet's a bet - I'll be making a donation to Christchurch Earthquake Appeal and wearing Kiwi cufflinks. #ENGvNZ

— David Cameron (@David_Cameron) November 16, 2013
. @DavidCameron. Dear David. Those NZ cuff links will look great. Please send pics.

— John Key (@johnkeypm) November 16, 2013

- AFP, NZ Herald, APNZ