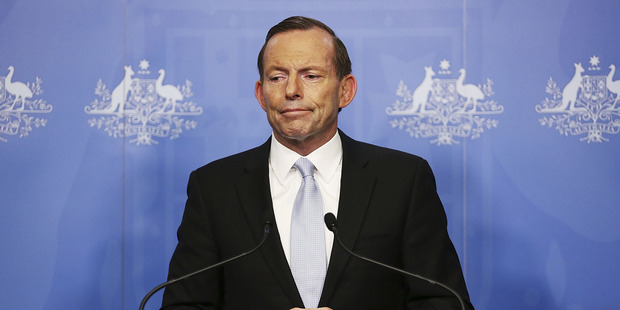 Australia's prime minister has infuriated climate change campaigners by dismissing claims that the country's wildfires were caused by global warming.
Tony Abbott said yesterday the suggestion was 'complete hogwash' and that the country had suffered worse fires in the past.
But a report by the country's previously state-funded Climate Council said there is a clear link between the fires ravaging eastern Australia and global warming.
It said the severity and scale of the fires was unprecedented for this time of year - the start of spring in the southern hemisphere. Last month was the hottest September on record in New South Wales, while the preceding 12 months was Australia's hottest year ever recorded.
The wildfires around Sydney have so far destroyed more than 200 homes and resulted in two deaths.
This week Mr Abbott accused a UN official of 'talking through her hat' when she referred to the fires as the world 'paying the price of carbon' in the atmosphere.
- Daily Mail