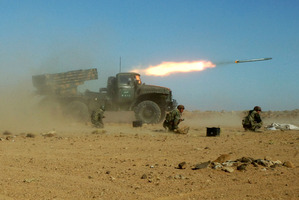 The United Nations is planning a peace conference for late next month to end the war in Syria, Britain confirmed yesterday.
The UN Security Council was "considering" November 23-24 for the so-called Geneva II conference, a Foreign Office statement said.
"Last month, the five permanent members of the UN Security Council agreed to aim at convening Geneva II by mid-November," it said.
"November 23 and 24 are the dates that are being considered."
It added that it was for the UN to announce the final date when it was settled.
There has been growing speculation that a date was close to being announced, as the international backers of both sides, the rebels and President Bashar al-Assad, agree that the war has reached a dangerous stalemate.
About 115,000 people are estimated to have been killed since fighting began in March 2011.