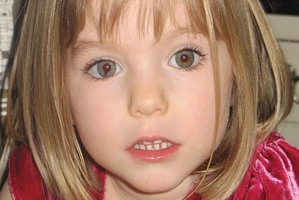 British detectives investigating the disappearance of Madeleine McCann have built up "the most complete picture" yet of what happened to her, they say.
More than 400 people, including new witnesses, have been interviewed by Metropolitan Police officers since a fresh investigation was ordered in May 2011.
Kate and Gerry McCann say they are greatly encouraged that the jigsaw of what happened to their daughter appears to be closer to completion.
British police have taken statements from, among others, carers, residents and workers who were at the resort in Praia da Luz, Portugal, at the time of Madeleine's disappearance in May 2007.
In total, 442 people have been questioned by officers or provided statements to detectives in an inquiry spanning 30 countries.
Scotland Yard said its investigation had resulted in 4920 lines of inquiry, of which 2123 had been followed up and "completed".
The release of details on the progress of the 5 million ($9.6 million) police inquiry is part of a co-ordinated effort by Scotland Yard to maximise publicity ahead of a live television appeal by the McCanns on the BBC's Crimewatch.
Police sources suggested they were optimistic that they would get to the bottom of what has happened to the missing girl.
Madeleine's parents said: "We are greatly encouraged by new information coming to light, with pieces of the jigsaw now fitting together. We are really hopeful that the forthcoming appeal on Crimewatch will bring further new evidence which will take us a step closer to finding Madeleine and to bringing those responsible for her abduction to justice."
Detectives are studying mobile telephone data from thousands of people who were in Praia da Luz when Madeleine vanished at the age of 3. Thirty-seven officers are on the case. Police have refused to discuss forensic evidence but admit that no useful CCTV footage existed in Portugal.
The McCanns, both doctors who live in Rothley, Leicestershire, believe their child, who would now be 10, was abducted and may still be alive.
Detective Chief Inspector Andy Redwood, who is leading Operation Grange, the new inquiry, said yesterday: "We now believe we have the most complete picture to date of the events surrounding her disappearance.
"We are now making targeted and new appeals for help from the public.
"I truly believe there are people out there who hold the key to Madeleine's disappearance, and that, so far, they may be completely unaware of that fact. Through this latest round of publicity we hope to take the next step forward in this investigation.
"There is a huge public desire out there to help us."