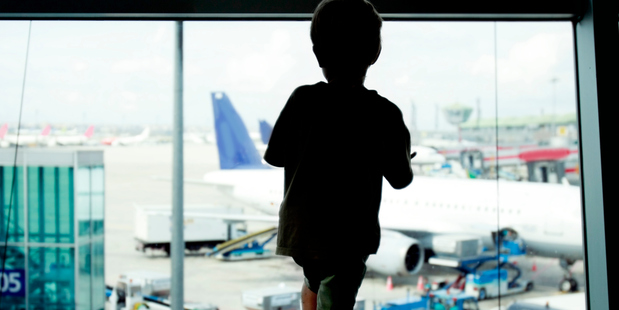 A man who pleaded guilty to slapping a crying toddler on a U.S. flight has been sentenced to eight months in federal prison.
Joe Rickey Hundley was sentenced on Monday. He pleaded guilty in October after reaching a plea agreement with prosecutors.
At the beginning of the flight, Hundley pressed the call button and asked a flight attendant about the airline's policy regarding 'lap children,' prosecutors said in a filing.
The way he asked the question made it clear he was unhappy about the child's presence, prosecutors wrote.
As the plane descended into Atlanta, the child started crying. Hundley, who is white, leaned over to Bennett and 'told her to shut that n***** baby up,' according to a sworn statement from an FBI agent who investigated the incident.
Bennett asked Hundley what he had said, and he leaned in with his face up next to hers and said it again, prosecutors said in a filing.
Hundley then slapped the child in the face, leaving a scratch below his right eye, the FBI agent's statement says.
Mr Hundley has since moved to North Carolina after being fired amid widespread outrage.
Prosecutors had recommended six months in prison. The judge said he imposed a higher sentence in part because of Hundley's criminal history, which includes a prior assault.
Hundley's lawyer objected to the deviation from the recommendation in the plea agreement and said after the hearing that she believes the sentence is disproportionate.
- with the Daily Mail