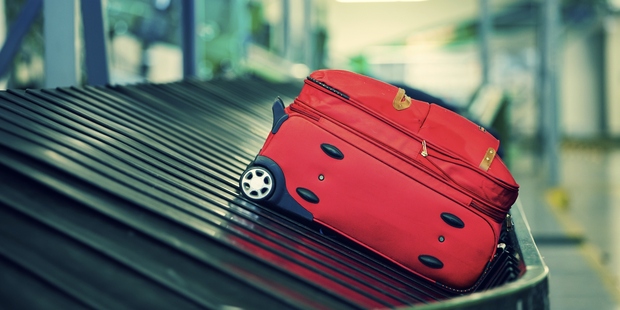 A Spanish official says a 5-month-old baby has died in an accident after being placed on a baggage conveyor belt at the Alicante airport in southeast Spain.
A spokeswoman for airport management company Aena said the baby and its American mother arrived at the airport late Wednesday (local time) on a flight from London.
She said the father, a Canadian, was waiting for them at the airport.
The mother placed the child inside a baby carrier on a stationary outsize baggage collection belt which was activated by the weight, setting it in motion, and watched on in horror as he was whisked off.
The infant was moved to the entrance of the bag drop portal where the bags emerge, becoming tangled and trapped in the rollers.
Paramedics rushed to save the child's life, but it was too late. He was declared dead at the scene.
Speaking to MailOnline a US State Department spokesperson confirmed the death of the US citizen child and said: "We extend our deepest condolences to the family."
She added: "Our consular services in Spain are providing appropriate consular assistance."
After the child was pronounced dead the family had to endure an agonising wait for a judge to arrive, in line with Spanish law, before the body could be moved.
The family were reportedly in Spain for a holiday in the nearby resort town of Denia on eastern Spain's Costa Blanca.
A Guardia Civil spokesman said: "We are still in the early stages of the investigation and looking at CCTV footage, but it seems that it was an accident.
"The mother left the baby on the conveyor belt, which can be activated by detecting weight or by an airport employee.
"It seems that the baby carrier's weight activated the belt and the child was trapped in the rollers in the drop zone."
A post-mortem examination is expected to take place later today or tomorrow.
- Daily Mail
- Additional reporting by AP