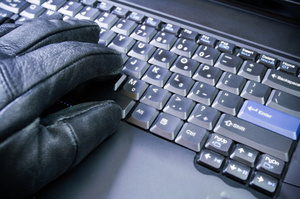 The Washington Post says its website was hacked by the Syrian Electronic Army, making it the latest media organisation to be targeted by the group that backs strongman Bashar al-Assad.
A note to readers yesterday said the Post website "was hacked today, with readers on certain stories being redirected to the site of the Syrian Electronic Army".
The Post said it was "working to resolve the issue".
The hacker group has been linked to attacks on the websites or Twitter feeds of numerous media organisations including Agence France-Presse, the Financial Times, the Associated Press and the satirical news site The Onion.
Earlier this week, the hackers hit the Facebook and Twitter accounts of the New York Post.
The group has claimed the news media has been biased in its coverage of the deadly conflict in Syria.
The cyber attack stemmed from a news recommendation widget, or software add-on, called Outbrain, which affected some services of CNN and Time magazine in addition to the Post, according to E Hacking News.
E Hacking News said it spoke to one of the hackers and displayed screen shots illustrating the takeover.
The Syrian hacker group also tweeted screenshots showing it had control of the widgets of those news organisations as well as that of the New York Times.
Meanwhile, Syria's Government says it has nothing to hide from United Nations chemical weapons inspectors expected to visit the war-ravaged country in the coming days.
Yesterday's announcement comes a day after the UN said a team of inspectors led by Swedish arms expert Ake Sellstroem would soon depart for Syria after getting the green light from Damascus.
- AFP