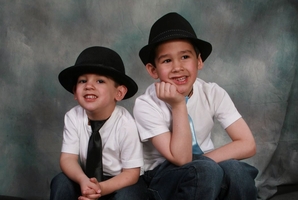 The family of two boys believed to have been killed by a python have asked for privacy as they wait for the result of the autopsies.
Dave Rose, the great-uncle, of Noah and Connor Barthe, aged 5 and 7, said the family had been guests of a pet store owner, Jean-Claude Savoie, and his young son, and had spent the day in Campbellton in the east of Canada.
Savoie said he found the boys' bodies the next morning. "It's ridiculous. I can't believe this is real," he said.
Police believe the 4m, 45kg rock python got into the ventilation system through a grille that opened directly into the beast's terrarium. From there it dropped through a broken pipe into the apartment and - police believe - choked the children.
Lee Parker, a manager at an Ontario reptile zoo, told CBC that pythons only kill to eat. "They don't go on killing sprees ... it doesn't make sense."
- AFP