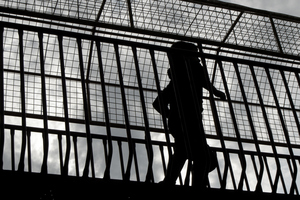 It was "inappropriate" for a prosecutor to describe a paedophile's 13-year-old victim as "predatory", Britain's Crown Prosecution Service has admitted.
The suspended sentence handed to Neil Wilson after both the prosecution and the judge said his victim encouraged the abuse will now be reviewed by the Attorney-General. Comments from those involved in the prosecution have outraged campaigners.
Wilson, 41, was given an eight-month sentence, suspended for two years at Snaresbrook Crown Court this week, when Judge Nigel Peters said he had taken into account the fact the child looked older.
Prosecutor Robert Colover had said: "The girl is predatory in all her actions and she is sexually experienced. She appeared to look around 14 or 15 and had the mental age of a 14 or 15 year old despite being younger than that. There was sexual activity but it was not of Mr Wilson's doing, you might say it was forced upon him despite being older and stronger than her."
A CPS spokesperson said: "The language used by prosecution counsel was inappropriate. The transgressor in this case was the defendant and he bears responsibility for his criminal acts."
Wilson pleaded guilty to two counts of making extreme pornographic images and one count of sexual activity with a child.
However, Judge Peters told him: "You knew she was not nearly 16 as she said and your plea of guilty recognises that you knew ... On these facts, the girl was predatory and was egging you on. That is no defence when dealing with children but I am prepared to impose a suspension."