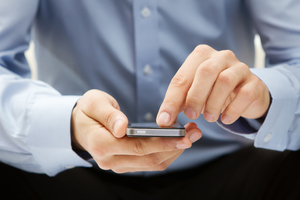 In a scandal that gives a new meaning to the phrase "coq au vin", a Queensland state MP, Peter Dowling, has been caught texting explicit photographs to his secret ex-lover, including one showing his penis in a glass of red wine.
Dowling, married for 27 years, and with two children, stepped down yesterday as chairman of the parliamentary ethics committee. As well as sending the texts - which his ex-lover, identified only as "Roslyn", sent on to the Speaker, Fiona Simpson - he is accused of using official trips to Perth and New Zealand for clandestine assignations.
According to the Courier-Mail, which has seen the photographs, they include a close-up of Dowling's crotch in tight boxer shorts and a full-frontal shot of his genitalia. The one involving alcohol was accompanied by a text stating: "He wanted a Red Wine ..." Another picture shows the 50-year-old smiling and holding the wine glass aloft.
In a mea culpa to state Parliament on Tuesday, Dowling - who describes himself on his website as a keen sportsman and "self-confessed petrol-head" - said: "I am not proud of the events plastered all over today's paper ...
To my children, mum, brother and sister, my extended family and friends, I am sorry for the shame and embarrassment that I have caused you."
Roslyn told the Courier-Mail that the pair frequently used his electorate office and a bedsit in the parliamentary annexe for sex during their 2-year affair. She said the liaison recently ended, after they received anonymous letters and Dowling was warned by senior party figures and a federal MP.
Dowling, the Liberal-National MP for Redlands, south of Brisbane, denied misusing travel allowances. He admitted accepting more than A$20,000 ($22,685) worth of free upgrades, but said parliamentary rules did not require him to declare them. Queensland Premier Campbell Newman said the matter was being investigated.
Roslyn denied she was being "vindictive", saying: "I am just a country girl and I think everyone should be accountable." Dowling had "conned" her into believing he would leave his wife, Helen, after the 2015 election, she said. "He met my mum, and he told her that he was in love with me."
In a Channel Nine interview, she described Dowling as "very charismatic", and said the affair was "very passionate ... We didn't have any inhibitions, put it that way."