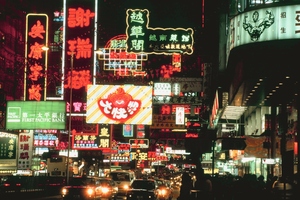 Communist Party officials should be banned from nightclubs to "protect them" from the seductive gazes of prostitutes.
The state-run Global Times made the proposal after four Shanghai judges became embroiled in the latest in a series of sex scandals involving government officials.
The four were suspended after a whistleblower leaked CCTV images showing them cavorting with sex workers they had met in the VIP room of a Shanghai hotel nightclub. State media said the footage "allegedly showed five sexily dressed women entering the rooms of the judges late at night before exiting about half an hour later, several stuffing money into their bras".
The revelations triggered widespread online ridicule and disgust; one video was viewed more than 4.3 million times. Three have been stripped of their Communist Party membership and will likely lose their jobs. The fourth did not take a woman to a room, a party investigation found.
The Global Times criticised the judges for showing "such abandon" and urged Beijing to block officials from every dance floor in the land. "Improving the moral standards of Chinese officials ... is a difficult task ... We think it is necessary to severely punish those officials who engage in soliciting prostitutes and forbid officials from visiting nightclubs."
- additional reporting, AP