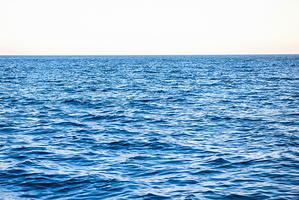 At least four Chinese sailors died when their fishing trawler sank 50 kilometres (30 miles) off the coast of Rapa island in French Polynesia, officials said.
The French High Commission said Tuesday a rescue aircraft was dispatched when the ship, the "Zun Yang 26", issued a distress call after springing a leak late Monday.
Sailors equipped with survival gear were found holding on to the boat as it lay on its side sinking.
The plane dropped floats which rescuers hoped the sailors would grab onto from the vessel, but nine of the ship's fourteen crew members leaped into the sea.
Of those who jumped overboard, only one had been rescued alive as of Tuesday morning, but was suffering from hypothermia.
Five sailors who did not jump from the sinking ship were air-lifted by helicopter to Rapa, an island in the south of the territory.
A surveillance plane remained in the area to try to locate four who remained missing.
Rapa is one of the most isolated islands in the world. The exact cause of the accident is not known but the area suffered strong winds on Monday and Tuesday which ripped off roofs.
- AFP