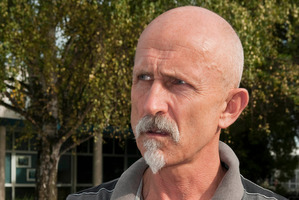 A Christchurch headmaster who was caught up in the San Francisco air crash drama initially thought it was a terrorist attack.
Shirley Boys' High School's John Laurenson was at San Francisco International Airport to catch a flight home after presenting at an education conference. He was getting ready to board his Air New Zealand flight when he heard a "colossal bang".
But, like many others, thought it might have been a terrorist attack.
"There was just a colossal bang and frankly the message which went around was that it was a Taliban terrorist attack," he said.
Mr Laurenson said his plane was scheduled to take-off on the adjacent runway 20 minutes after the crash.
The Asiana Airlines Flight 214 slammed into the runway - breaking off its tail.
Two 16 year old Chinese passengers were killed but it is still being investigated whether they were killed in the crash or run over by emergency vehicles racing to the scene.
---
Read more: Flight attendants ejected during crash
---
Of the 307 passengers, a third did not require hospitalisation.
The flight originated in Shanghai, China and stopped over in Seoul, South Korea, before making the nearly 11-hour trip to San Francisco.
Mr Laurenson said he and his fellow passengers were quickly herded back down into the main departure lounge.
"It was very dramatic. There were lots of police and security running around with guns and miles and miles of ambulances outside," he said.
Mr Laurenson said he stayed at a hotel for the night and yesterday finally caught his flight home.
"We taxied past the wreckage which was strewn all around and past the tail which had broken off - it really was quite horrific," he said.
Mr Laurenson said he would have been well away from the drama but his initial flight had been delayed for a day because his plane had broken down in Auckland.
"It was a litany of woe," he said.
Mr Laurenson said he was happy to finally touch back down in New Zealand yesterday.
"I'm staying put for a while," he said.