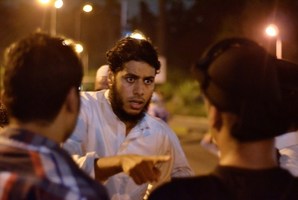 New Zealanders are being advised against all non-essential travel to Egypt following the ousting of president Mohammed Morsi.
The democratically elected leader is reportedly under house arrest following a mass uprising.
The Ministry of Foreign Affairs and Trade said 201 New Zealanders are registered as being in Egypt but there are no reports of problems.
The New Zealand embassy remains fully operational and has not been directly affected by the protests, the ministry said.
"All New Zealand and local staff are safe. We continue to advise New Zealanders against all tourist and other non-essential travel to Egypt due to the unpredictable political situation, civil unrest and threat from terrorism,'' a spokesman said.
"New Zealanders currently in Egypt are strongly advised to avoid all protests, demonstrations, rallies and large public gatherings and maintain a high level of security awareness in public places.''
The ministry has strongly recommended all New Zealanders in Egypt register their details on www.safetravel.govt.nz and keep family and friends here informed of their safety and wellbeing.
There are three New Zealand diplomatic staff in Cairo, and one locally employed New Zealander.
All are considered essential staff.
"There is no current intention to evacuate ... there are no dependents of staff currently in Cairo,'' the spokesman said.
Morsi under 'house arrest'
The country's democratically elected president was ousted earlier today by the military after barely a year in office, felled by the same kind of popular revolt that first brought him to power in the Arab Spring.
The armed forces announced it would install a temporary civilian government to replace the Islamist President, who denounced the action as a "full coup'' by the generals. They also suspended the Islamist-drafted constitution and called for new elections.
Egyptian police had orders to arrest 300 leaders and members of Morsi's Muslim Brotherhood, the website of the official Al-Ahram newspaper reported.
A senior interior ministry official confirmed to AFP that arrest warrants have been issued for "Muslim Brotherhood members", but provided no further details.
A presidential aide said that Morsi had been moved from his office at the headquarters of the Republican Guards.
Muslim Brotherhood spokesman Gehad El-Haddad told CNN presidential guards arrested Morsi, placing him under 'house arrest'.
He added that Morsy's presidential team was "entirely put under arrest as well."
Several of Morsi's aides said they had lost all communication with Morsi and do not know what his status is.
The interior ministry official, a police general, confirmed police arrested Saad al-Katatni, who heads Morsi's Freedom and Justice Party, and Rashad Bayoumi, the deputy Supreme Guide of its mother organisation the Muslim Brotherhood.
The Freedom and Justice Party said on its Facebook page that security men in plainclothes arrived at Katatni's house and took him to an undisclosed location.
Other senior leaders of the Islamist movement have switched off their phones.
The police general added that security forces arrested workers in "unlicensed television stations,'' referring to Islamist channels taken off the air.